Team extension
Our Drupal developers for hire will fulfill the resources of your internal development team to help you reduce time to market or get the missing expertise. We are ready to provide Drupal developers of different skill levels, from middle and senior engineers up to solution architects, according to your Drupal project's and in-house developers' ongoing needs.
Dedicated team
Lemberg Solutions can provide you with a complete development team consisting of a project manager, front & back end Drupal engineers, QAs, and other specialists if requested. We form the team considering your business needs and being ready to scale it up or down during development.
What our clients say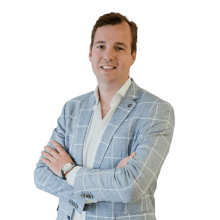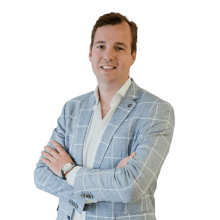 We found a great partner in Lemberg Solutions that we've been working with for over five years now. They're fun, energetic, have the same mindset as us, and, most importantly, they just do what they promise. We're very aligned in our vision.
Why hire Drupal developers from us
Full-cycle development
Our professional engineering team leads the entire Drupal development process, from solution design to launch and further support. 
Large Drupal team
Our Drupal team includes 40+ expert developers who share knowledge and experience to solve complex tasks and grow together.
Engineering education
Lemberg Solutions invests time and resources to support our expert Drupal developers in mastering and improving their skills and knowledge.
Transparent communication process
We set up a straightforward and efficient communication process with customers to keep them updated on every project change.
Let's build something great together!
Get in touch with Roman to talk about all things Drupal and learn more about how we can help you.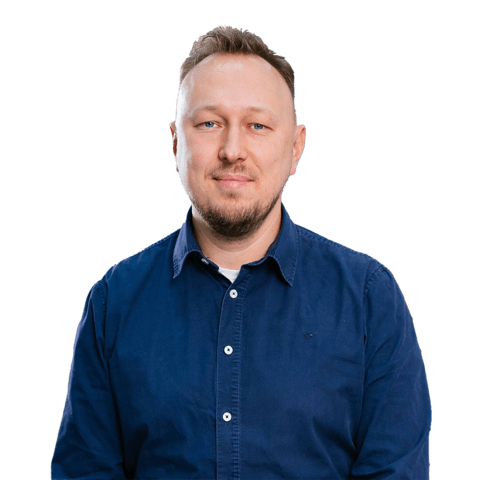 Roman Paska
Head of Web Development
Roman oversees development, testing, and implementation of all web-based systems at Lemberg Solutions.
Common questions on how to hire experienced and certified Drupal developers
What do dedicated Drupal developers do?
Our Drupal developers have vast experience developing ecommerce platforms with complex functionalities, Drupal websites for different purposes like business or informational, subscription-based web applications, CRM, and CMS solutions for small businesses and large enterprises. Hire Drupal developers at Lemberg Solutions who will provide the Drupal development services to meet your project and business needs. 
What are the benefits of hiring certified Drupal developers at Lemberg Solutions?
By partnering with dedicated Drupal developers at Lemberg Solutions, you receive individual development approaches and practices required for your project. We provide skilled engineers who will build problem-solving solutions for your business, owing to extensive Drupal expertise and 15+ years of experience delivering projects of different types and complexities. We can assist you with developing Drupal solutions of any kind, from single-page apps to complex digital systems for your business.
Where to hire remote Drupal developers for my project?
Thanks to the vast Drupal team at Lemberg Solutions, we can supply your project with our dedicated developers to cover all your project requirements. We can go with two options - extend your in-house engineering team with our skilled engineers or provide you with a complete Drupal development team, including a project manager, front-end and back-end developer, and QA specialists. Besides, you can easily adjust the team by scaling or narrowing it to meet ongoing project needs. 
What to consider when looking for Drupal developers for hire?
Among the primary criteria to consider when searching for dedicated Drupal developers are their portfolio, years of experience, and contributions to the Drupal community. These indicators will show if the engineers have the relevant skills, knowledge, and expertise to fulfill your project needs and their willingness to keep growing their skills in Drupal development by creating new modules on their own.