63%
of our team has over 5 years of experience
12,500
specialists in our network
Why extend your team with us?
Access a large talent pool & scale fast
With 12,500 candidates in our network and 200,000 tech specialists in Ukraine, offices in three cities, and a recruitment team that specializes in hiring engineers within our areas of expertise, we can set up your extended team in under 6 weeks.
Work with top talent
All LS engineers are top specialists in their respective fields, with the majority having over 5 years of development experience. They will either join your extended team or help you interview and hire best-fit candidates if our current team's capacity isn't sufficient to meet your needs.
Rely on well-established HR processes
We employ robust retention strategies that include regular performance reviews, knowledge sharing sessions, mentoring programs, soft skills workshops, and industry events — all to make sure LS engineers enjoy their work and stay motivated.
Save time on process setup
No need to build an entire engineering team and set up their workflow from scratch if your company lacks a particular skill set. Get a dedicated team that's ready to get to work from day one thanks to our certified PMO and fully equipped workstations.
Scale up & down easily
As your extended team's employer, we'll take on payroll, taxes, and all other administrative processes for your LS engineers. And if you want to remove someone from your team, there are no financial consequences for doing so — we'll assign them to a different project.
Communicate proactively
Our company culture encourages engineers to take ownership of their work, participate in making important decisions, and voice their opinions. This means you'll be communicating with a dedicated software development team that doesn't just perform tasks according to specifications but challenges your ideas and cares that your projects succeed. And don't expect any language barriers — all LS specialists have at least an intermediate level of English and use it at work.
Meet your extended team regularly
Lviv, where our headquarters is located, has direct flights to most European capitals, making it easy for you and your dedicated software team to meet and spend time together on a regular basis.
Benefit from overlapping working hours
With only a 1- to 2-hour time difference between Ukraine and other European countries, your in-house and LS teams will work in parallel without any communication lag. For the US, a greater time difference means that your wheels will keep turning for more hours a day, and thanks to a 3- to 4-hour overlap, your LS team will still be able to participate in all key meetings even if you're based in the Pacific Time Zone.
Process
What our clients say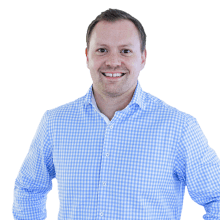 Working with Lemberg Solutions has given us the opportunity to quickly extend our development team. They are expertly skilled and are working with us on complex projects. We also have good and effective communication in our projects.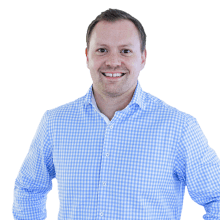 Let's build something great together!
Get in touch with Olga to talk about your business needs and learn more about team extension services at Lemberg Solutions.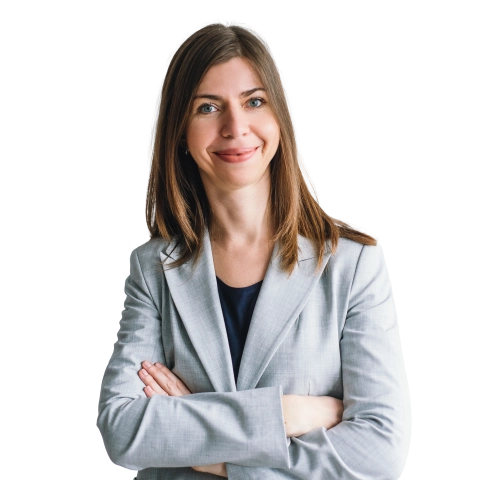 Olga Lysak
CEO at Lemberg Solutions GmbH & Head of AI Business Development
More about our dedicated development team services
What Products Can You Build with our Dedicated Developers?
Lemberg Solutions provides a 360-degree service in the realms of IoT, digital experiences, and artificial intelligence. The extended team model allows you to complement your existing tech team with our specialists within any of these three expertises.
If you're building an IoT product, you can add a remote embedded software or hardware engineer from our team, get support from LS experts in building web and mobile apps for IoT, or engage our cloud and DevOps specialists. Getting a full IoT development team that includes all of the above engineers is also an option.
For agencies delivering digital experiences, we provide dedicated software developers that are experienced in building web and mobile applications, ecommerce solutions, social platforms, and CMSs. Drupal development is our special forte
Finally, if you're dealing with AI solutions and need the support of a data scientist or engineer, our data science team is here to help you with predictive analytics, computer vision, NLP, and more.
LS Team Extension Process
We start the process of building extended development teams the same way we kickstart our product development projects — with an in-depth analysis of client requirements. Once we know every detail about your project, existing team composition, and the capacity you want to add, we launch the search for fitting candidates, either within our own team or externally, and send their CVs for your review.
Next comes the interview stage, which allows you to make sure that the engineers we have preselected really do fit your requirements. When you feel confident about the LS developers you want to add to your extended team, we sign an agreement and set up all the necessary processes, including the onboarding of your newest team members.
The whole dedicated software development setup process usually lasts between 2 and 8 weeks, depending on the availability of the skills you're looking for. Once the setup is complete, you have the freedom to manage your dedicated developers the way you prefer, just like you would if you hired them yourself. They will become an integral part of your existing tech team, taking part in all your usual meetings and ceremonies.
That said, if you do require team management support, we can also provide you with a certified project manager from our own PMO.
Why Companies Choose Dedicated Development with LS
15 years on the market. Lemberg Solutions has been delivering IoT, Digital, and AI solutions for over 15 years now, so you'll gain a reliable technical partner for any tech-related needs you may have now or in the future.
Skilled developers. 80% of our employees are middle and senior-level professionals and 63% have over 5 years of experience. No matter which LS engineer joins your extended team, you'll get exceptional expertise and a ton of valuable input.
Effective communication. You'll be in touch with your LS engineers during convenient hours, knowing what tasks they're working on and having all your ideas and requests heard — just like you would with an in-house team.
End-to-end service. We cover the full spectrum of engineering needs, which means you can get design, development, testing, and support services all in one place as part of the team extension model.
Our Background
Lemberg Solutions has a solid track record of working with clients across Europe and the US, with more than 800 completed projects. We have software and hardware engineers, solution architects, data scientists, UI/UX designers, project managers, and business analysts on our team, all 200 of us living and working across Lviv, Rivne, and Lutsk in Ukraine, one of Europe's largest tech hubs.