On-premises to cloud migration
Rehost your IT infrastructure, applications, and data from an on-premises local data server to a cloud environment to make your system more robust and ensure smooth business scaling. Adopt a cost-effective cloud solution to access on-demand resources and secure your application with a reliable cloud provider. Our engineers will help architect your application infrastructure to make it compatible with a cloud-native environment. Handle your application's traffic, boost real-time analytics and data processing for your IoT solutions, and manage large-scale AI workloads with an experienced cloud migration services company.
Enhance your application with more capabilities backed up by a new cloud provider. Transfer your data with minimal user impact and save your costs with new storage options. Use our cloud migration services to maintain data integrity, minimize potential downtime, and ensure application compatibility with another cloud provider. Our cloud engineers will replatform your solution and help you choose more cost-efficient solution that will meet your growing business demands. Leverage our well-tailored process to migrate your application.
Hybrid cloud infrastructure migration
Balance your solution's performance by storing your private data on a local server and public cloud to maintain flexible cloud structure. Ensure operational agility by switching workloads between public and private clouds. Rely on our cloud migration consulting services and manage your data accessibility within different cloud environments. Customize your cloud model to enable solution's agility. Our cloud experts will create a comprehensible roadmap of your data and develop an effective hybrid cloud architecture. We will help you choose the right cloud model and create a migration strategy.
Migration process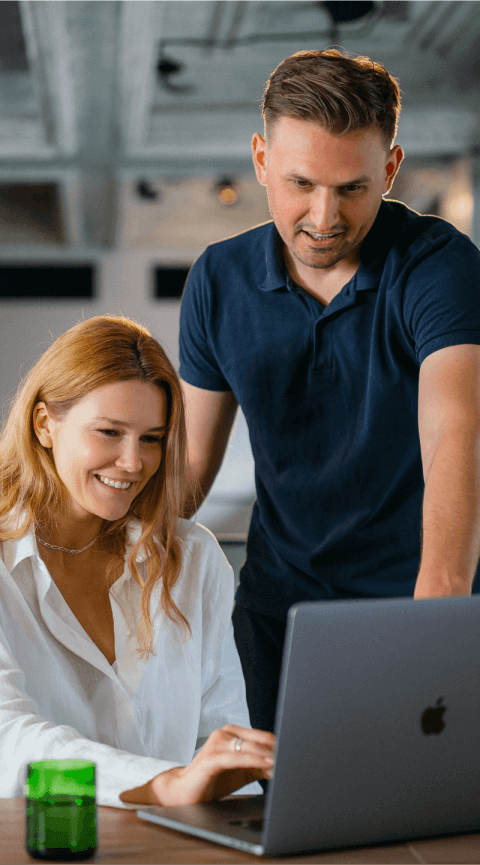 Сooperation scenarios
Solution discovery
Ask us to validate the technical feasibility, outline the project scope, estimate the timeline, and recommend the most suitable collaboration model.
Product enhancement
Have all your business needs met in one place. We cover product audit, documentation preparation, data processing, cloud consultation, and seamless migration.
Team extension
Scale your internal team with our engineers to get the necessary expertise and improve your cloud solution faster.
Support & maintenance
Ensure the stable operation of your solution thanks to proactive maintenance and support services provided by our team.
Benefits Of Cloud Migration
Increased system performance
Cloud migration allows to automate more processes, which helps to decrease system downtime. With more streamlined workflows, you will be able to focus on your business growth. Cloud providers ensure built-in backup, enabling faster data recovery and business continuity in case of any errors. Cloud migration provides solid infrastructure and storage capabilities designed to maintain more processing power and network connectivity.
Improved data security
Cloud platforms take care of their clients' data security and comply with international standards for data protection. Migration to the cloud enables improved data encryption, security protocols, and access controls, which reduce the risk of data leaks and system malfunctions.
Faster architecture development
The on-demand resource access established by cloud providers allows for quick infrastructure deployment and architecture development. You don't need to launch your system using all your hardware resources since you can allocate it to the third-party vendor.
Flexibility and infrastructure integration
A variety of services offered by cloud providers ensure flexibility for your solution's improvement, deployment, and market entrance. They include readily available databases, virtual machines, ML, analytics tools, and content delivery networks. By migrating to the cloud, businesses can integrate these services into their existing infrastructure according to their needs and create flexible solutions tailored to their requirements.
Enhanced scalability
Cloud migration solutions allow you to adjust resource allocation according to your business and tech demands. Such scalability enables businesses to effectively manage high workloads without the need for developing excessive infrastructure. Moreover, the elasticity of cloud services enables companies to respond to evolving business requirements swiftly, ensuring cost efficiency and more productive resource utilization.
Seamless integration
Cloud providers offer middleware solutions that facilitate communication between different services. They also provide standardized APIs that simplify integration and enable users to access cloud resources, which ensures seamless communication and data exchange. The cloud migration consulting team will set up the integration process and recommend a provider that matches your needs.
What our clients say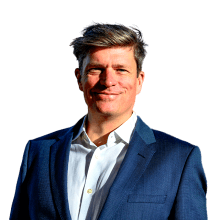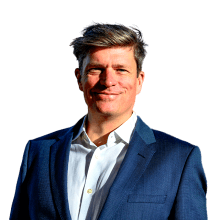 Having many years of experience working with development agencies, Lemberg Solutions is one of the best. They are well organized, well staffed, and have the communication skills needed to work through ambiguity. We have been quite pleased with their work and their approach.
Why Choose Us?
Expert cloud knowledge
Our team of cloud professionals consists of senior engineers with broad experience and strong knowledge of cloud solutions. We can help you migrate your solution from an on-premises server to a cloud, switch cloud providers, or build a hybrid cloud infrastructure. Our experts will analyze your requirements, consult you on the best tools and services, and complete the migration. Their expertise in AWS, Azure, and Google Cloud Platform enables you to choose from different services and find the one that fits your needs.
Internationally recognized security standards
Lemberg Solutions follows data security regulations and holds ISO 9001:2015 and ISO 27001:2013 certifications proving our commitment to quality management and information security. Additionally, our engineers choose cloud solutions and services that follow international standards for data security.
Efficient communication
We establish clear communication channels and support our clients through the entire migration process, from consulting to cloud maintenance. Our team always provides timely responses and sets up regular meetings to communicate the progress, collect client feedback, and incorporate needed adjustments. We maintain documentation to track all the changes and inputs so that our clients are always up to date about the development processes.
Flexible cooperation models
The Lemberg Solutions team offers different cooperation models, including discovery phase, product development, team extension, and support & maintenance. We provide flexible cooperation scenarios, so you can choose the most suitable.
Let's build something great together!
Reach out to Yuriy to discuss your business needs and learn more about cloud migration services at Lemberg Solutions.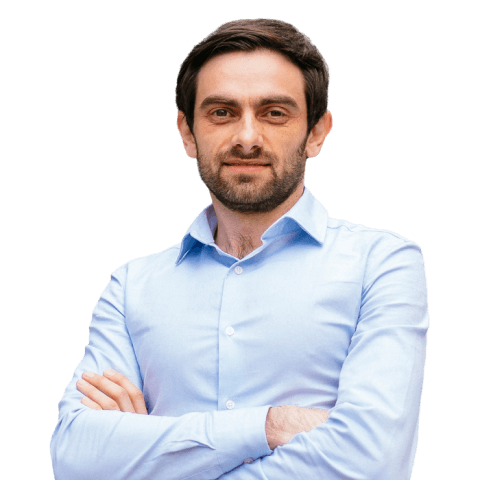 Yuriy Chen
Head of Cloud Engineering
The cloud solution architect with over 10 years of experience and dozens of projects completed. Yuriy has been working with AWS, Azure, Google Cloud services, creating API interfaces, backend apps, cloud service applications, and custom backend platforms.