51
IoT clients already trust us
2M
devices worldwide run our code
120
team members develop IoT products
Embedded Software
RTOS and embedded Linux programming
GUI development
Embedded AI development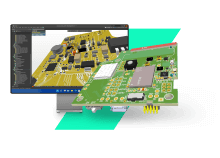 Hardware Design & Prototyping
PCB design and layout 
Mechanical design of prototype enclosures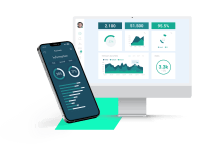 IoT Web & Mobile Apps
IoT web app development
iOS and Android app development
IoT Cloud & DevOps
IoT integrations with AWS, Azure, and Google Cloud 
DevOps services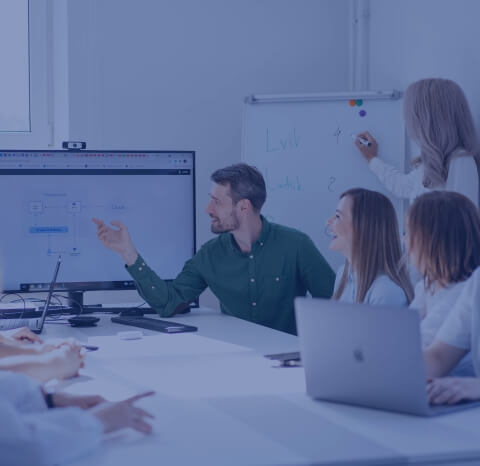 Cooperation Scenarios
Tech advisory
Get advice on the technical feasibility of your idea or have our experts identify and resolve issues with your existing IoT software and/or hardware. 
Product development from scratch
Rely on an experienced team to validate your product idea, scope out your MVP, and get a full range of services to secure a production-ready prototype.
Team extension
Scale your team with our skilled engineers who can blend in quickly to deliver your product to market fast.
More about our IoT expertise
Why Choose Lemberg Solutions for IoT Development?
Transitioning to IoT systems can be confusing without the help of a reliable tech vendor. At Lemberg Solutions, we ensure IoT development services for a large number of industries, including automotive, healthcare, agritech, sports tech, and industrial IoT. We already have over 50 clients trusting us with their IoT solutions and 2 million devices running our code. 
The viability of your product in the long run is a guarantee we can give when providing you with custom IoT software and hardware development. The wide range of our internet of things development services will meet different requirements both if you need us to build your project from scratch or incorporate some improvements into the existing IoT system. Our embedded engineers have extensive experience in developing your IoT solution's architecture with AWS, Azure, and Google Cloud. Connect your devices to a cloud environment without any risks to your data security or add AI-enabled features to your IoT device with the LS team. Need a PCB design or an IoT app development? We're up to doing it too.
Your Cooperation Options
No need to worry that your idea is new to the market — Lemberg Solutions will check its feasibility and consult you on the optimal product development journey. You can use our discovery services and get a comprehensive analysis of the project you have in mind along with estimated deadlines, costs, and required resources. You can also get an MVP or a PoC of your device developed in our in-house lab sent to your office to try out yourself before moving forward with larger production volumes.
If you are struggling with the core functionality of your existing IoT device, an IoT development company like ours will evaluate it and suggest an improvement roadmap. Our team can run all the necessary tests to find bugs and fix them right in our lab. We will maintain constant feedback loops so you always stay updated about the development process. 
Find a reliable partner who will undertake your project from the concept phase and bring it to launch in Lemberg Solutions. We are here to help you with component selection and replacement as well as with designing the optimal software and cloud infrastructure to ensure a smooth performance of your IoT product. 
Typical IoT Product Development Process
Still doubting if we are the tech vendor that will meet your requirements and make your product valuable for end-users? Learning about our typical development process will clarify how we approach projects stage by stage.
At first, we discuss all the details concerning your device's features and functionality to have the same picture of the product you have in mind. Next, we collect user stories, outline the tech stack, and make an accurate project estimation with realistic deadlines and development phases. 
After the estimation is made and the work on the project has started, our team regularly communicates with you to show progress and integrate necessary modifications on time. When the product is delivered, and you have already introduced it to the market, we can continue our cooperation with support and maintenance services. These include your app's regular audits, cloud security updates, and performance monitoring, as well as hardware and firmware improvements. If your IoT product has an integrated ML algorithm, we can contribute to the model's retraining and review your data collection processes. 
About Lemberg Solutions
Our 160-strong team has gained the trust of more than 300 clients all over North America and Europe. Working from Lviv, Lutsk, and Rivne in Ukraine, one of the leading tech hubs in Europe, we cover the following directions: web and mobile development, data science, embedded engineering, quality assurance, cloud engineering, and DevOps.
IoT software development at Lemberg Solutions is about flexibility seasoned with practical knowledge of different spheres, which makes our tech solutions and services so demanded by our global clients. If you need to expand your business via IoT system integration, our services are at your disposal to make the whole process much easier and faster.
You shouldn't worry about the security of our cooperation either since we are an ISO 27001:2013 certified company with internationally recognized data safety standards. No matter how complex your project is, we are ready to take on your challenge and bring your ideas to life.
Let's build something great together!
Feel free to contact Slavic with your business needs or to learn more about the IoT development services we provide at Lemberg Solutions.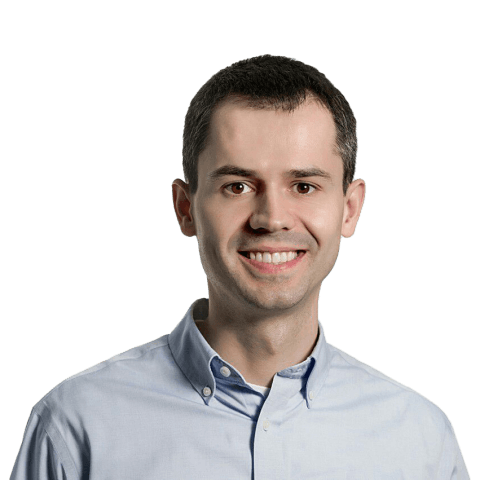 Slavic Voitovych
Head of IoT Business Development