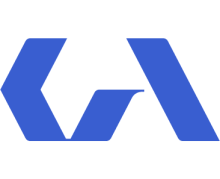 51
IoT clients already trust us
2M
devices worldwide run our code
120
team members develop IoT products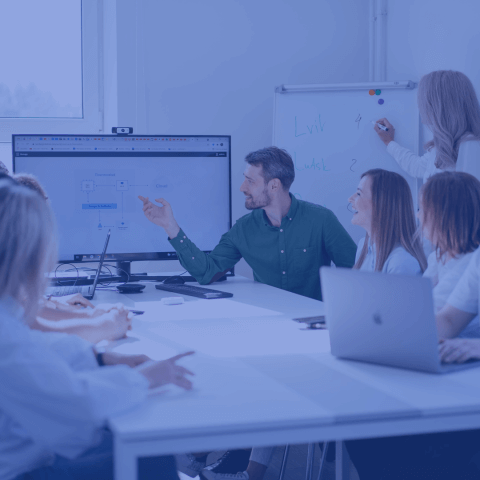 Cooperation Scenarios
Tech advisory
Get advice on the technical feasibility of your idea or have our experts identify and resolve issues with your existing IoT software and/or hardware. 
Product development from scratch
Rely on an experienced team to validate your product idea, scope out your MVP, and get a full range of services to secure a production-ready prototype.
Team extension
Scale your team with our skilled engineers who can blend in quickly to deliver your product to market fast.
Let's build something great together!
Feel free to contact Slavic with your business needs or to learn more about the IoT development services we provide at Lemberg Solutions.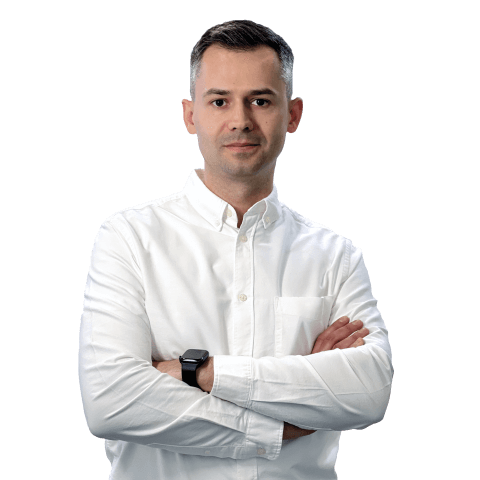 Slavic Voitovych
Head of IoT Business Development
FAQ
What is IoT software development?
IoT software development is the process of building software that collects, manages, and processes data coming from various sensors or devices that are part of an IoT infrastructure and enables the connection of such devices to the internet and with each other.
What is IoT product development?
IoT product development at Lemberg Solutions includes our end-to-end IoT development services that enable us to turn customers' ideas into innovative, fully functional IoT products. Starting from requirements gathering and planning and moving on to hardware engineering, firmware development, and cloud integrations, we're the only IoT solutions company you'll need to build the entire infrastructure for your custom IoT solution.
What services are included in IoT development?
Our custom IoT development services cover firmware development for a variety of MCUs and SBCs, embedded Linux programming, GUI development, embedded AI implementation, hardware design and prototyping, IoT web and mobile app development, cloud integrations with AWS, Azure, and Google Cloud, and DevOps services.
What do IoT developers do?
IoT developers may specialize in just one or a number of Internet of Things development services needed to enable the work of IoT systems. These include (but aren't limited to) mechanical and electrical engineering to design printed circuit boards and devices around them, embedded software development, graphical user interface design and development, and cloud integrations.
Why choose Lemberg Solutions for IoT development?
15 years of experience. Engage an IoT development company that has over 15 years of experience with a wide variety of products and industries.
Skilled engineers. Get IoT product engineering services from an A-team — 80% of our employees are middle and senior specialists.
High security & quality management standards. Rely on our well-established Internet of Things development processes whose quality and security have been confirmed by ISO 9001:2015 and ISO 27001:2013 certifications.
End-to-end service. Build everything from the first PoC that validates the feasibility of your idea to a fully functional, mass production-ready MVP in one place with our IoT development team.
Flexible cooperation options. Receive a full range of IoT product development services to validate your product idea, scope out your MVP, and deliver a production-ready prototype or have our experts identify and resolve issues with your existing product.
What is your typical IoT development process?
Whenever we are required to build a product from scratch, we always start with discussing all the details of your IoT product's features and functionality. Next, we collect user stories, decide on the most suitable tech stack, and make a project estimate with realistic deadlines and development phases.
All throughout the development stage, our team communicates with you regularly to update you on their progress and integrate necessary modifications on time. When the product is delivered, and you have already introduced it to the market, we can continue our cooperation with support and maintenance services. These include security updates and performance monitoring as well as hardware and firmware improvements. If your IoT product has an integrated ML algorithm, our data science team can contribute to the model's retraining and review your data collection processes.