SAP for retail and ecommerce: SAP ECC system maintenance and improvement for MDM.de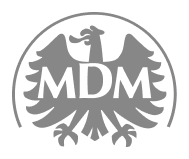 About the client
MDM, part of the Richard Borek Group, founded in 1893, is an international coin trading company based in Braunschweig. MDM is a world leader in precious metal collectibles, with over 1 million satisfied customers and over 700 employees. The Richard Borek Group also includes Richard Borek GmbH & Co. KG (Borek for short), the Société Française des Monnaies (STEFM for short), the IMM Münz-Institut - Institut für Münz- und Medaillenkunst GmbH, Archiv Verlag and alta Dienstleistungs, GmbH. 
The challenge
Current SAP ECC installation is a system with a high level of customization with specific Retail and eCommerce add-ons implemented. The initial challenge was onboarding ABAP engineers, as high-level customization required some time for system and architecture studying and acceptance. The overall challenge is implementing system optimization and improvement without introducing regression problems and alignment with S/4HANA.
Delivered value
Lemberg Solutions engineering team complemented the existing MDM engineering team with the required engineering skill set to ensure SAP system support, maintenance, improvement, and resolving critical system issues while respecting expected deadlines. The documentation development process was established so that transformed system support and future improvements are aligned with SAP's best practices business processes. Developing documentation enables transformation to S/4HANA.
The process
The MDM.de company is an official international representative of the world's major mints that relies heavily on SAP for its business operations. Over time, they encountered several challenges in maintaining their SAP system, which impacted their productivity and efficiency. The company faced issues such as system downtime, slow response times, and difficulties upgrading to the latest SAP releases. 
To address these challenges, the MDM.de company decided to partner with an experienced SAP for retail and ecommerce maintenance service provider. Lemberg Solutions thoroughly assessed the company's SAP landscape and identified improvement areas. We developed a comprehensive maintenance strategy, including proactive monitoring, regular system health checks, efficient incident resolution, and system functional improvement. 
LS implemented a range of measures to ensure continuous SAP system availability and optimal performance. We introduced a framework to perform preventive maintenance tasks. Regular system health checks were conducted to identify bottlenecks or performance issues, allowing for timely optimizations. In addition, LS established a dedicated support team for prompt incident resolution.
As a result of these initiatives, MDM.de experienced significant improvements in its SAP maintenance. The system operations support ensured stable business operations. Critical SAP transactions' response times improved, enhancing user experience and increasing productivity. 
Furthermore, the proactive approach to SAP maintenance helped LS identify potential issues before they could become significant problems. It resulted in better system stability and reduced the likelihood of critical failures.
Overall, the partnership with Lemberg Solutions enabled MDM.de to streamline its SAP operations, improve system performance, and ensure higher user satisfaction. By outsourcing SAP maintenance, the company could focus on its core business activities more while leaving the technical aspects to the experts.
This success story showcases the benefits of investing in a reliable SAP maintenance service provider to overcome challenges and optimize SAP system performance.
Technologies
SAP ABAP
SAP ABAP Objects
SAP OData
SAP ECC
SAP BW HANA
SAP BW/4HANA
SAP S/4HANA
INTERESTED IN THIS CASE STUDY?
Download the full case study in PDF to save it for later.