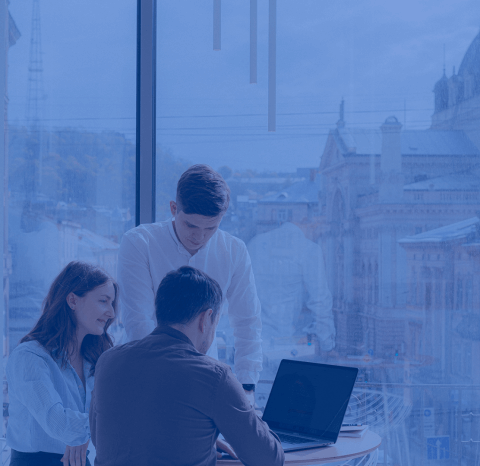 We deliver
Maintenance SLA
Rely on proactive software maintenance and support services provided by our team within clearly defined hours of service along with response and resolution times specified in an annual service-level agreement.
Growth & Support 
In addition to an SLA, get an on-demand support package for making necessary changes or improvements to your digital products.
Support Team
Work with a team of engineers who will provide ongoing product support.
What our clients say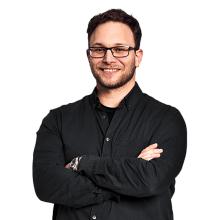 Lemberg Solutions is not only one of the most capable agencies I have ever worked with, but their level of passion for the project is also only topped by their expertise. This expertise owes a big part in the overall success.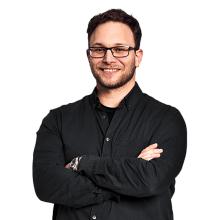 Let's build something great together!
Reach out to Roy to discuss your business needs and learn more about the support and maintenance services we deliver at Lemberg Solutions.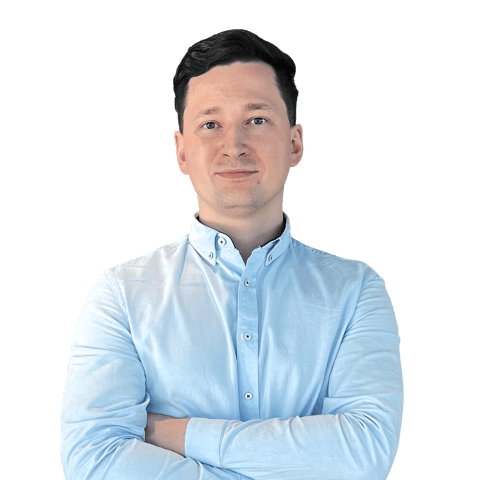 Roy Vikovych
Business Development Manager
More about maintenance & support at LS
Why You Need Support & Maintenance Services
Maintenance and support in software development and hardware engineering are about recognizing a problem and its roots along with offering an effective solution from our side. In a rapidly changing technological world, where competition is intense and decisions have to be taken fast, hardware, firmware, and software support and maintenance make for a flexible approach to stay up to date. Having a technical vendor who is always on guard of your product's efficiency will make you feel more confident in making any decisions concerning improvements in your device, app, or website.
With software maintenance and support from Lemberg Solutions, you will regularly meet your users' requirements and respond fast to your product's issues. Fixing bugs on time will ensure a solid reputation among your users and help attract an even larger number of clients. Knowing that you have a helping hand in case of any breakdown is a convenient and safe way to grow your business. Your users will appreciate that the products or services they use can be quickly brought back on their feet should they experience any trouble.
Hardware and software support and maintenance services also come in handy when it's time to introduce technical improvements to your product to sustain or enhance its performance. A team of professional engineers will help to avert risks that accompany any major upgrades and make the transition to new tools and systems smooth for you and your user base.
What Products Do We Support?
Lemberg Solutions has gathered experts for three courses — IoT, digital experiences, and artificial intelligence, so you can reach out to our hardware and software maintenance and support for numerous types of products and services. If you have an IoT hardware or firmware issue, experience problems with your AI algorithm, or your app or website architecture fails to fulfill your requirements, our team is ready to help. With our assistance, you will optimize the performance of your product and receive a comprehensive audit of your app or website. We will take care of your cloud system's security, hardware module replacement, and improve your ML model's work. 
Our quality-driven experts will work on your reported incidents and provide all the needed information about your hardware or software. Lemberg Solutions believes that durable product support implies a smooth transition period from one upgrade to another and a less uncertain go-to-market process. No matter which part of your product has issues and requires a quick response, our team will swiftly integrate necessary modifications to code or hardware to guarantee its stable and efficient operation.
Why Companies Choose LS for Support & Maintenance Services
LS experts provide you with a full suite of hardware, firmware, and software maintenance and support services to increase the lifetime of your product. Not only can we ensure full-cycle development of the finest quality, but also maintenance of your product's fault-free performance. With our wide-ranging software maintenance and support, your product will receive timely improvements and updates. 80% of our engineers are middle and senior-level specialists, and many of them hold multiple certifications, which means your support team are all true professionals with a long track record of delivering effective technological solutions.  
Lemberg Solutions is an ISO 27001:2013 certified company, so your data and other assets are totally confidential and secure in our hands. Our 15 years on the market are a testament to the consistency, quality, and efficiency of the technology consulting, engineering, and support services we provide. 
Our Background
Lemberg Solutions is a 200-strong team of engineers, architects, designers, project managers, business analysts, and data scientists who can all get involved to make your device, website, or app work the way your users will love it. Working from Lviv, Lutsk, and Rivne in Ukraine, we have successfully delivered more than 800 projects to 300 clients from Europe and North America.