Our Drupal Development Services
Monolithic Drupal development
Build your Drupal-based platform using a traditional monolithic approach, which ensures all elements of your website are located in a single codebase. From UI/UX design through development, testing, and support, we have the expertise to help you.
The core advantage of Drupal is its flexibility. We'll help you build a Drupal website that enables customers to have a dynamic web experience along with essential features like content creation, editing, and publishing.
Headless (decoupled) Drupal
Get more freedom with your website's capabilities or access omnichannel delivery with headless Drupal.
Choose our headless Drupal development to create, edit, and publish content across several platforms using a single CMS system. 
Drupal multisite & site factories
Leverage a single codebase to run multiple websites with a Drupal multisite solution or launch a new website within minutes with a Drupal-based site factory. Each website will have its database, configuration, files, and domain.
Drupal multisite and site factories are memory- and cost-efficient approaches that enable easier Drupal module updates. Hire our Drupal developers, and we'll build a multisite solution for you. 
Low-code/no-code solutions
Simplify your website development and management routines by introducing a low-code/no-code solution for your business. Our Drupal development team will help you build a platform according to your business needs. 
As a result, you'll get the opportunity to manage the website using visual interfaces with basic logic and drag-and-drop capabilities.
Migration to Drupal 9/10
Migrate your Drupal 6- or 7-based website to the latest version of Drupal. Migrating from a custom system? We can handle that too.
Drupal releases regular updates to ensure the platform becomes even more secure, easier to use, versatile, and dependable. Besides, migrating your website to the latest Drupal version will make it work faster. 
Integrations (Salesforce, HubSpot, SAP, and more)
Streamline data exchange and communication among all tools and solutions your business already uses by integrating your Drupal platform with third-party tools. 
You can extend the functionality and features of your website using integrations with analytics platforms, e-commerce tools, ERP systems, customer services, EHR systems, email and marketing systems. 
 
Support & maintenance
Take control of your Drupal website with our team's proactive support and continuous performance monitoring.
We'll perform all necessary procedures and operations to ensure your product works efficiently. These processes include issue detection and management, change management, release management, and configuration management.
Drupal Development Case Studies
What our clients say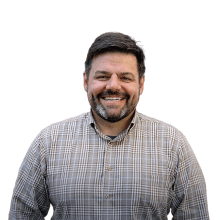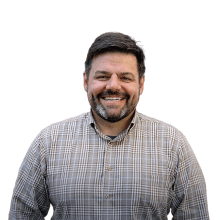 In addition to having great Drupal developers, Lemberg Solutions' focus on communication and proactive collaboration makes them a true extension of our development team. They are a pleasure to work with.
Why Brands Choose Us for Drupal Development
Active involvement in the Drupal ecosystem
Lemberg Solutions' experts regularly contribute open-source patches to Drupal Commerce, add new features, fix bugs, and extend documentation of Drupal Commerce projects.
Our experts combine working on projects with contributing their code to the community of Drupal web developers. The 881 Drupal.org contributions of our team include such modules as Menu items extras, Range, Commerce Tax Conditions, Bokbasen checkout, CKEditor5 Line Height, and Commerce Order Data Formatter. 
Being a Drupal CMS development company, Lemberg Solutions is a regular exhibitor and sponsor of DrupalCon events, which unite Drupal development agencies and enthusiasts worldwide. We always take advantage of a chance to visit a DrupalCon event to exchange industry insights with the community. 
Extensive experience with complex Drupal projects
Our Drupal experts have completed large-scale Drupal projects with advanced functionality. Among these was a project for a Norwegian bookstore comprised of 15 million SKUs. 
We also have been cooperating with Centarro for more than two years now. Centarro is the company behind Drupal Commerce, and our Drupal development experts contribute to this platform's development alongside its creators.   
High security and quality management standards
Our Drupal company provides high-quality and secure Drupal development services confirmed by ISO 9001:2015 and ISO 27001:2013 certifications. ISO 9001:2015 and ISO 27001:2013 certifications prove that we deliver top-quality services compliant with security protocols ensuring your data safety. 
Besides, Lemberg Solutions offers high management standards, top-level quality control, and data security. Lemberg Solutions works relentlessly to achieve an even higher level of expertise and service in the industry. 
Let's build something great together!
Get in touch with Roman to discuss your business needs and learn more about how we can help you.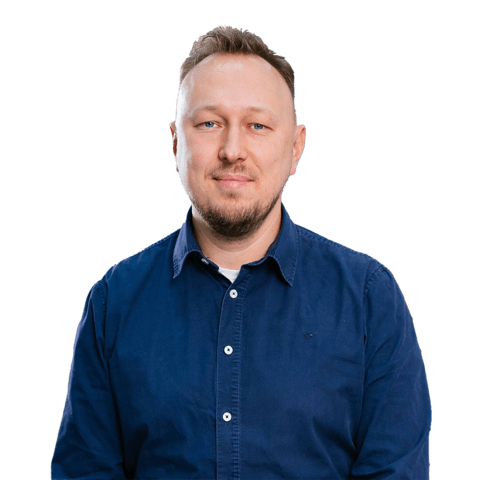 Roman Paska
Head of Drupal
Roman oversees the development, testing, and implementation of all web-based projects at Lemberg Solutions, supervising the process at every stage.