50
local Drupal meetups hosted
Our Drupal Development Services
Drupal Development & Website Building
Build a high-performing, scale-ready website that looks and works exactly as planned. From design through development and testing and all the way to support, we have the all-round expertise to create transformative digital experiences.
Headless (Decoupled) Drupal
Get more freedom with your website's capabilities or access omnichannel delivery with headless Drupal. We can develop a powerful Drupal back end (including a data model API using JSON:API and GraphQL or a custom API) and top it with a sleek JavaScript front end (React and Vue.js).
Drupal Multisite & Site Factories
Easily manage websites for multiple brands or branches from a single dashboard, or launch a completely new, fully functional website in a matter of minutes with Drupal multisite and site factories.
Integrations
Streamline data exchange and communication among all your web services and business solutions. Our Drupal development company has worked on system integrations with industry-leading platforms including Salesforce, HubSpot, and SAP. 
Migration to Drupal 9
Migrate your Drupal 6- or 7-based website to the latest version of Drupal while improving your data structure and features at the same time. Migrating from a custom system? We can handle that too.
DevOps
Increase velocity through automated workflows and a collaborative development environment with Drupal-specific cloud platforms like Acquia, Pantheon, and Platform.sh or with a custom cloud solution our DevOps engineers will tailor to your unique needs.
SLA, Maintenance & Support
Your Drupal website will run smoothly with our team's proactive support and continuous performance monitoring. We provide maintenance and support for both existing platforms and those we help deliver.
What our clients say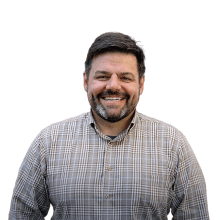 In addition to having great Drupal developers, Lemberg Solutions' focus on communication and proactive collaboration makes them a true extension of our development team. They are a pleasure to work with.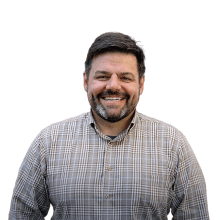 Drupal Cafe
We are proud to contribute to the development of our local tech community by hosting Drupal Cafe Lviv, meetups for all die-hard Drupal lovers and those who engage with the tech industry in any other way.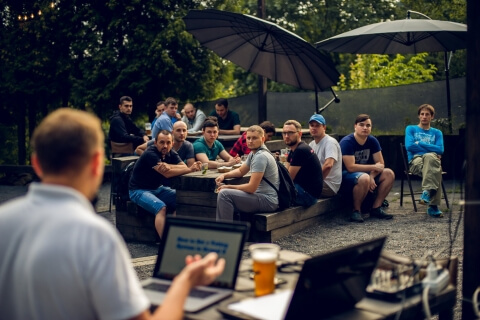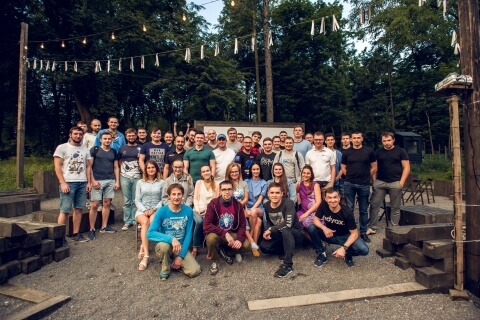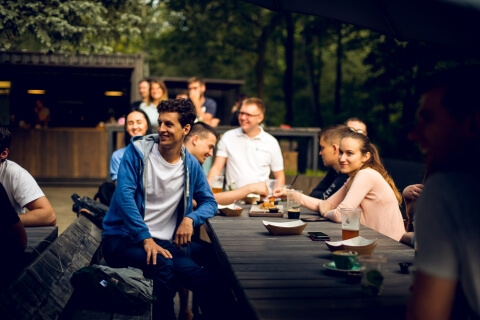 Let's build something great together!
Get in touch with Roman to talk about all things Drupal and learn more about how we can help you.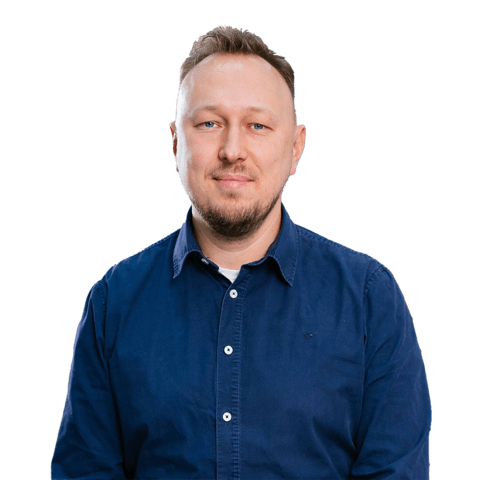 Roman Paska
Head of Web Development
Roman oversees development, testing, and implementation of all web-based systems at Lemberg Solutions.
FAQ
What are Drupal development services?
Our Drupal development services cover Drupal development and website building, headless Drupal development, Drupal multisite and site factories, system integrations with industry-leading platforms (Salesforce, HubSpot, and SAP), website migrations to Drupal 9, DevOps, and maintenance and support for websites we deliver as well as existing platforms.
What are the benefits of Drupal development services?
Drupal CMS is an open-source content management system that is so powerful and flexible, you could use it to build anything from the most basic corporate websites to incredibly complex online stores. Drupal is secure, highly adaptable, and has an active community that contributes new modules daily to extend Drupal's functionality far beyond just managing content and turn this CMS into a full-blown web experience management system.
What do Drupal developers do?
Drupal developers at Lemberg Solutions use Drupal to build informational and corporate websites; ecommerce stores of any size and complexity and any number of payment and shipping integrations; content management and customer relationship management systems; powerful enterprise solutions for automating sales and marketing activities; customer support integration; and subscription-based web applications.
How many years of experience does Lemberg Solutions have in Drupal development?
Our Drupal web development company has been working with Drupal since the day it was founded, which means we now have over 15 years of experience with this CMS. This makes us one of the best — and also largest — Drupal development companies in Europe. Besides, we have partnerships with Centarro (Drupal Commerce creators), Acquia (the world's leading Drupal agency), and a number of major cloud hosting providers.
What is your Drupal development process?
We always start with an in-depth discovery stage, during which our team of experts with the most relevant experience analyze your business needs, gather your requirements, and run a series of discovery workshops to discuss all project details with you. Once that is done, we plan out and estimate the development timeline and cost. Next, we kick off the development stage, which begins with designing the architecture of your solution. From there, we create UI/UX designs (if you don't have them already) and launch into development. Our QA team is an essential part of our development flow, making sure the digital product you get from us is fault-free, works as planned, and delivers a relevant user experience to your customers.
Why choose Lemberg Solutions?
Efficient communication. You'll be in touch with our team throughout the entire development life cycle and know what stage your project is on at all times.
Top-tier developers. 80% of our staff are middle and senior-level professionals, and 63% have at least 5 years of experience.
360° service. We apply an end-to-end approach to providing development services, which means your solution can be designed, developed, tested, and supported in one place, and you won't need to look for additional technical vendors.