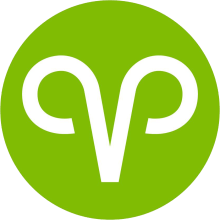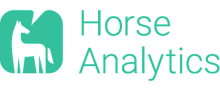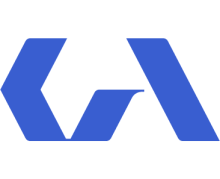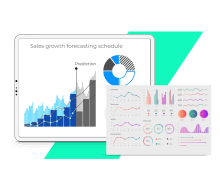 Predictive Analytics 
Risk detection and prevention using prognostic and predictive models; predictive maintenance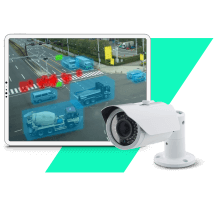 Computer Vision
Classification, detection, and segmentation of visual data with the help of deep learning algorithms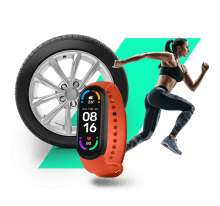 Activity Tracking
Object activity recognition for sports, healthcare, and logistics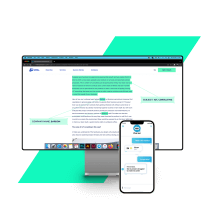 Natural Language Processing
AI-based solutions for text processing, including chatbots and recommendation engines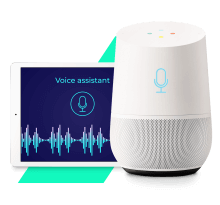 Audio Analysis
Environmental audio analysis, including sound/noise detection and classification
Let's build something great together!
Get in touch with Olga to talk about your business needs and learn more about our AI expertise.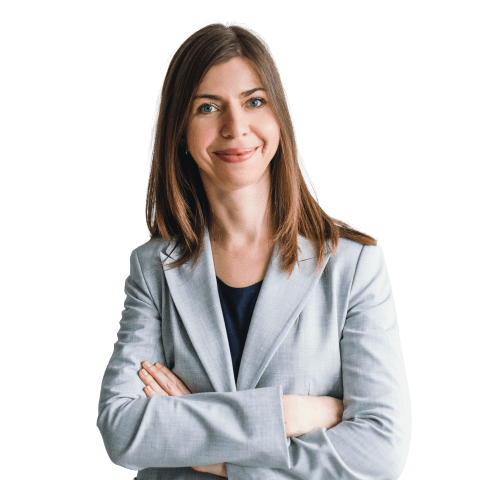 Olga Lysak
CEO at Lemberg Solutions GmbH & Head of AI Business Development
More about our AI expertise
Why Choose Lemberg Solutions as Your AI Software Development Company?
In this day and age, integrating artificial intelligence solutions into your products is a necessity if you want your business to grow sustainably based on smart, data-based decisions. Having 7 years of experience in the data science and AI market, our AI development company has already turned numerous complex ideas into a reality and is ready to take your project to a higher level too. 
We have implemented AI-based solutions for such industries as healthcare, sportstech, agritech, and industrial IoT. Engaging LS experts to create or support your ML algorithms will improve customer experience with your product and lead to business process optimization and reduced spending across your entire organization. 
Even if your idea is new, and other businesses have never incorporated anything similar before, with LS as your technical partner, you will get custom AI solutions. If your product requires effective risk detection, our AI professionals will deliver predictive analytics solutions that will fit your requirements. Prognostic ML models developed by our team will help you prevent different types of anomalies that can lead to accidents and business losses.
If your product needs computer vision, the LS team will work on qualitative detection and classification of visual data that will enable you to add image recognition functionality. For the healthcare, logistics, and sports industries, we provide activity-tracking AI. We also do AI software development for text processing and audio analysis used in content recommendation engines or healthcare devices. 
Your Cooperation Options
Having doubts about your AI idea? Use the discovery service provided by our artificial intelligence development company to know for sure whether it will work out. LS data scientists will check the quality of the data you collected and provide their feedback on whether it is suitable for the goals you have set. We maintain constant communication loops to let you know the results of our step-by-step evaluation.
Discovery is not only about proving your project's viability — the LS team will also provide you with a project roadmap, the tech stack required for your solution, and a detailed estimate. After you receive the results of the discovery phase, you can continue cooperating with us to set the plan into action. 
If you already have an AI-based product but struggle with its performance, choose our tech advisory service. AI software development companies like Lemberg Solutions help to find which areas of your project need improvement — perhaps, your data collection process could be streamlined or your ML algorithm updated. 
You can also leverage our team extension service if your existing AI team lacks experts in a particular field of AI or technology — our AI developers and MLOps will be happy to share their knowledge with your team. 
How We Develop AI Products
Artificial intelligence software development flow at Lemberg Solutions includes all stages starting from data collection and its labeling for model development and ending with prototype field testing and fine tuning of the ML model. To identify regularities in your data and build a model based on the patterns found, LS engineers use a wide range of tools based on ML and DL principles or other AI technologies. Depending on the task specifics, we can modify and adapt an already existing data processing algorithm or develop a custom solution to meet your requirements. 
AI development services at LS also include support and maintenance after your product is released to the market. If you need to review and optimize the work of your ML models or evaluate your data collection process, don't hesitate to rely on us. To keep up with emerging technologies and updates over time, you may also need to use our services to retrain your ML algorithm. LS developers will check your AI solution from top to bottom and provide a proven course of action to improve its performance. You can also entrust us with ongoing system support to ensure its ability to promptly respond to unexpected events.
Our Background
Our prowess goes far beyond the reach of an artificial intelligence software development company. Lemberg Solutions is a 200-strong team of engineers, architects, designers, project managers, business analysts, and data scientists who work in two more domains in addition to AI — IoT and digital experiences. Located in one of Europe's biggest tech hubs, Ukraine, our AI development company has already won the trust of 300 clients from Europe and North America. 
All LS engineers are competent specialists, with most of them having more than 5 years of development experience and at least intermediate level of English. What's special about our AI development services team is that it has data scientists with PhD degrees who not only work on cutting-edge projects at Lemberg Solutions but also lecture at prestigious Ukrainian universities.
The quality of our services is verified by the ISO 9001:2015 certification as well as multiple individual industry-standard certificates held by our engineers. On top of that, we have a certified project management office and secure data handling protocols confirmed by the ISO 27001:2013 certification.