GDPR-compliant data processing
ISO 27001:2013 certified security system
ISO 9001:2015 certified quality management
Healthcare Solutions We Develop
Telemedicine
Develop a telemedicine solution for remote patient monitoring to enable timely diagnostics, a more personalized treatment, and effective chronic disease management without compromising the security of sensitive patient data. Rely on the services we deliver complying with the internationally-accepted ISO 13485:2016 standard.
Hospital Management Software
Optimize patient, personnel, billing, data, and inventory management, as well as other hospital management operations with our hospital software development company.
Patient Web Portals & Apps
Monitor patients' symptoms or enable them to access health records and schedule appointments remotely by leveraging our software development services for healthcare.
Sensor Fusion
Accumulate health data from multiple sensors (ECG, EMG, PPG, SpO2, and skin impedance sensors, thermometers, accelerometers, magnetometers, gyroscopes) to gain the most accurate insight into patient behavior and use it to detect early symptoms to prevent diseases.
Motion Analysis
Collect health-related motion data and process it with AI to track gait patterns, detect early signs of neurodegenerative conditions, and alert caregivers whenever there's a risk of falling.
Medical Image Analysis
Utilize our medical software development services to build a computer vision-based medical imaging solution that increases the accuracy of diagnostics and reduces the need for excessive tests.
What our clients say
The journey with Lemberg Solutions, from product discovery to the real MVP, was very professional and fell within the specified timeline. The TCC team very much enjoyed working together with Lemberg Solutions as they had additional ideas to increase the performance and value of our MVP, and product management was outstanding. TCC is very proud of the final product.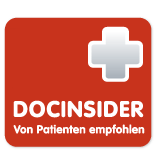 Why Us?
End-to-end service
Whether you need a PoC of your medical device to validate the feasibility of your idea, a machine learning algorithm to identify trends in your patients' health data, a hospital web portal, a digital health mobile app, or a comprehensive solution that would combine all of the above and more, get all those needs covered by our healthcare solution development services — all without ever having to look for additional vendors.
Industry-standard security & quality management systems
Rest assured that the data you share with us is handled according to internationally recognized standards — the security of our services has been acknowledged by the ISO 27001:2013 certification. We follow healthcare regulatory standards, including ISO 13485:2016, creating safe, accurate, and reliable medical products. We also hold the ISO 9001:2015 certification, which recognizes our best-in-class quality management processes.
Healthcare expertise
Rely on a healthcare software development agency that has a roster of completed projects for clients operating in the healthcare industry and knows the ins and outs of developing medical solutions.
Skilled talent availability
Get healthcare software development services from a multiskilled team that can join your project at short notice. 80% of our engineers are middle and senior-level specialists, and most of our data scientists have doctoral degrees.
Let's build something great together!
Get in touch with Olga to talk about your business needs and learn more about our custom healthcare software development services.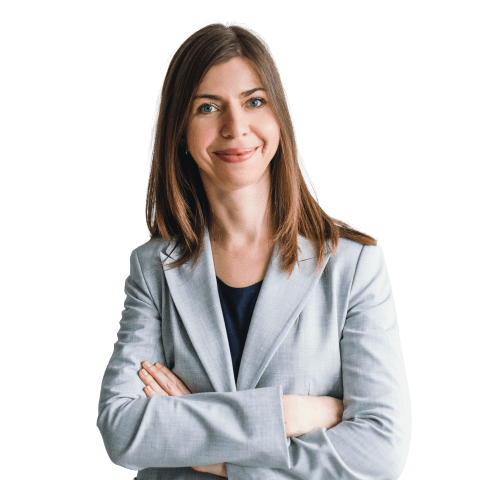 Olga Lysak
CEO at Lemberg Solutions GmbH & Head of AI Business Development