Embedded AI Development Services We Provide
Embedded Vision
Enable your device to "see" its surroundings and interact with them to control and automate operations in industrial settings or automotive applications.
Image Analysis
Implement ML algorithms for both 2D and 3D images (including point clouds) with our embedded AI development team to process and analyze any image data, be it from a stereo camera, a LiDAR sensor, or a cardiograph, right at the edge.
Video Analysis
Make real-time object tracking possible on edge devices for intelligent transportation, public security, healthcare, industrial safety, and other sectors that rely on video data.
Motion Recognition
Use embedded AI to reveal patterns in gesture or movement data obtained from accelerometers and gyroscopes attached to moving objects.
Speech Recognition
Have our embedded AI development team embed automatic speech recognition libraries locally on your device's MCU.
Sound Recognition
Empower your embedded system to detect and classify sounds/noises and act based on the acquired sound information.
Sensor Fusion
Accumulate data from multiple sensors and gain the most accurate and all-encompassing insight into the environment around your device, be it for enhanced security or healthcare uses. 
Embedded ML
Build a machine learning-powered embedded system that can make assessments, predictions, and decisions independently based on the data it obtains.
TECHNOLOGIES
Our embedded AI development tech stack spans a large array of hardware components, cameras, and ML libraries. We have experience implementing popular open-source ML frameworks such as TensorFlow or PyTorch and can also develop a custom neural network from scratch.

















What our clients say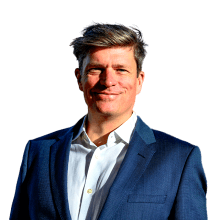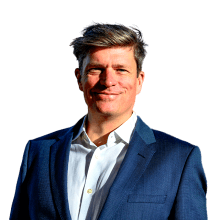 Having many years of experience working with development agencies, Lemberg Solutions is one of the best. They are well organized, well staffed, and have the communication skills needed to work through ambiguity. We have been quite pleased with their work and their approach.
Why Choose Us?
Custom neural networks
Get custom algorithms designed to work with your unique data. Our data scientists don't rely on ready-made solutions and are capable of building new neural networks or tuning existing ones to fit your business needs precisely.
Solid academic background
Engage an exceptional team to work on your embedded AI project. Many of our data science team members have doctoral degrees, and both our data scientists and embedded engineers have publications in internationally renowned scientific journals.
Skilled talent availability
Get embedded AI development services from a multiskilled team that can join your project at short notice. 80% of our staff are senior and middle-level professionals with years of relevant experience.
Rigorous QA validation
Rest assured that the embedded AI solution you get from us has been tested through and through and works as expected. Each of our R&D projects includes hours of fieldwork in a client's environment or one that mimics it as closely as possible.
Industry-standard security & quality management practices
Know that your project and any data associated with it are handled professionally and securely. The quality and security of our services have been acknowledged by the ISO 9001:2015 and ISO 27001:2013 certifications.
360° service
Partner with an embedded AI development company that has comprehensive product development expertise. We deliver mechanical and electrical designs with a high IP rating in mind and create embedded system architectures from scratch.
Let's build something great together!
Reach out to Olga Lysak to discuss your business needs and learn more about our embedded AI development services.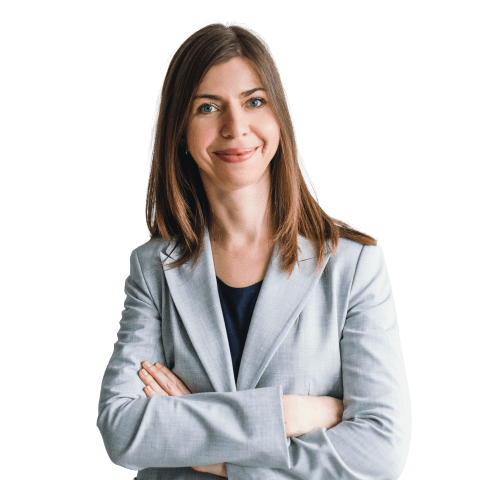 Olga Lysak
CEO at Lemberg Solutions GmbH & Head of AI Business Development
Olga guides our customers on powering their software with AI capabilities, helping them to innovate and grow their business efficiency. Tap into her experience to get consulted on how AI can benefit your company and what it takes to implement it.