Drupal, cocoa & Lviv
First of all, we would like to thank everyone for coming along and making this event so special!
Thank you, you are awesome!

Drupal Cafe Lviv made the day of 23d of January, 2015 for many of us.
Being the organizer of Drupal Cafe Lviv for 3 years now since 2012, all of us here at Lemberg Solutions were pleasantly impressed by the number of people willing to attend the event. The registration list of 40 Drupal professionals from Lviv, Lutsk, Dnipropetrovsk, Kolomyja & even Austria made us look for extra seats for our venue!
The Drupal community is growing in Ukraine & that`s great.
Discussing Behat on Drupal projects, Migration D7-D8, Apache Solr & more…

As a part of Drupal Cafe Lviv, 3 presentations have been given, with a bonus talk. Here is the full list with presentation slides:
'Behat on Drupal projects - evolve or die with your manual QA' by Artem Miroshnyk from Propeople.
 
'Migration D7-D8' by Volodymyr Maykher from EPAM Systems.
'Search Engines (Apache Solr, ElasticSearch) - best practices' by Yulia Prach from  EPAM Systems.
Bonus talk. Our colleagues from Lemberg Solutions, Roman Paska & Taras Kruts, shared their experience passing Acquia Certification.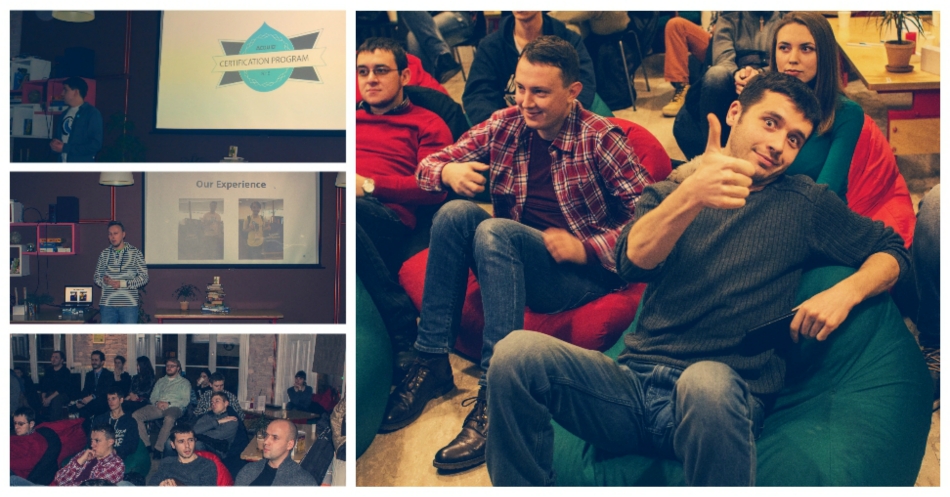 Stay tuned!
Look forward to seeing you at the next Drupal Cafe Lviv!
Make sure to subscribe to our list and get notified about upcoming meetups and join a conversation on Drupal Cafe Lviv page in Facebook & Twitter.
If you feel like holding a presentation at the next Drupal Cafe Lviv or have mind-blowing ideas on how we can make it even more memorable, please make sure to drop us a line.