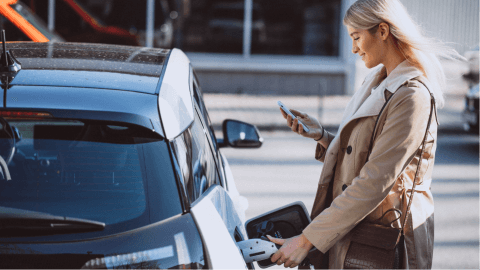 According to recently published figures, BlackBerry are still the leaders in the smartphone market. BlackBerry phones provided an unparalleled email service when they broke into the market, along with a decent, business orientated user experience. BlackBerry Internet Service is secure, robust and reliable. However, BlackBerry's App World is miles behind Apple's App Store and Google's Android Market. Here I'll try and explain why.
Despite RIM's (the company behind BlackBerry) efforts, their AppWorld's app count is just above 10,000. In comparison, Android's market has recently hit the 100,000 mark and Apple's total is over 250,000 (info from pocket gamer) RIM have been trying to catch up with Apple and Google with some degree of success, and have shown an 85% increase app submissions over the last seven months. However, there are many factors that prevent BlackBerry from repeating the success of Google and Apple app stores. For me, there are six main reasons for this.
Distance to purchase. Before iPhone users can start using their new device, they have to connect it to their computers and run iTunes, create user accounts and optionally register their credit card details. This procedure alone shortens the distance between an end user and the Apple app store by miles. From the moment their phone starts to function they are always just a few clicks away from downloading an app, a song or a film, both on their device and on their desktop. In comparison, purchasing apps for BlackBerry feels like a series of hoops one must jump through.
Integration and user experience. BlackBerry desktop software is not nearly as integrated as iTunes. Its limited functionality only allows users to install and backup their contacts, media and apps, but not to search, download or install items from App World. This is indicative of a larger issue for RIM. In different ways, Google and Apple have built their companies on a slick user experience. For Google this is a minimalist, highly responsive search service, backed up by innovative and free services like image search, Google Maps, Earth, Translate, gMail etc. For Apple it is a tightly integrated 'lifestyle' experience. BlackBerry started with a fairly barebones, business orientated user experience and have had trouble getting beyond this.
Device not platform. While Android and iOS devices were explicitly designed as platforms, BlackBerry began mostly as a device, with very limited off-deck app capacity. As a result the operating system, SDK and device designs were not envisaged to have to compete in the smartphone platform environment they find themselves in today. Clearly RIM are trying to catch up but they are behind the curve.
BlackBerry is a victim of its own success. The main feature of BlackBerry phones is the email service. It's simply the best from the lot. People buy BlackBerry phones mainly for this, and many users are not even aware that they can install applications on their BlackBerry phones – something RIM's advertising campaigns have done little to change. In contrast, even if one buys an Android or iOS phone as a device, it is fairly hard to not be aware that thousands of apps are available.
BlackBerry devices have small screens. Simple web browsing on BlackBerry too often involves constant zooming in and out and is not particularly user friendly and this limitation applies also to apps. The size of the screen has a direct impact on the user experience. Smaller screens require more user interactions, such as scroll-downs and zoom-ins, which makes using applications more difficult, slower and generally less pleasant.
Complex development process. The development process for BlackBerry OS is more laborious than for Android or iOS. Compilation and testing take much longer, the documentation is rather scarce and developers often have to resort to using public forums to find the information they need. RIM's BlackBerry Internet Service complicates things even further. A simple (in iOS) task of implementing Server Push Notification can take up to 10 times more lines of code, and finding related documentation is all but impossible.
BlackBerry still has a huge mountain to climb in order to catch up with Apple and Google. In my view, they are not likely to succeed until the issues discussed here are addressed. In particular, improving user experience, distance to purchase and marketing the BlackBerry AppWorld better are crucial to convincing users to stick with them. Improving their development and approval processes, and perhaps attaining a greater level of device standardisation will help encourage developers to go beyond iOS and Android. RIM still have a large chunk of the phone market, but they cannot be complacent and must adapt in order to catch up with Apple and Android in the app market space.