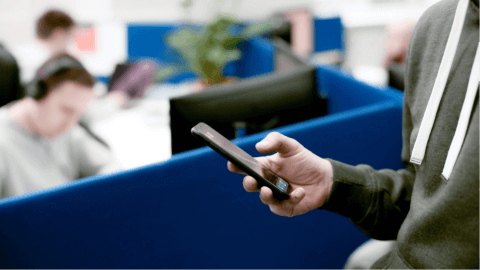 Lemberg recently developed an innovative new HTML5 web app framework for ExactMobi. This framework is designed for retailers and allows for the easy creation of e-shops for the web or mobile market. It may be of interest both to retail firms that need numerous e-shops and for small shops looking to get online. By providing users with stock information, special offers, online reservation and purchase facilities it offers retailers a sleek and cost-effective way to reach to their customers.
One of the main features of the framework is the ability to easily and quickly change the branding and visual identity of a site. The following two examples are both based on the framework.
http://marinescene.mobi
http://thewinecabinet.mobi
(For the full user experience please use a WebKit enabled mobile device such as an iPhone or Android phone)
These webapps have been developed for two different retailers but are both powered by the framework. The apps can be run from iOS and Android OS devices, or any other WebKit enabled mobile browsers such as those on devices from Nokia, Samsung, LG and Kyocera.
The framework uses webapps, a way to build sleek but lightweight applications that run through browsers and across many platforms. You can read more about HTML5 webapps, their strengths and weaknesses here or for the technically inclined we've made some notes on our experiences with the technology here.
The web apps we have created have the following functionality:
Product search
Detailed product description
Shopping cart
Promotions & discounts
What's new
Featured products
Recommended products
Wishlist
Working hours and location
Invite a friend
Facebook single sign-on integration
Facebook share button
Basing the framework on HTML5 webapps gives a number of advantages. For instance, WebApps are accessed via a web browser and do not require any approval from app stores, such as Apple AppStore or Android Market. This means no download is necessary so there is no barrier to entry, user clicks a link and the shop appears, yet looks and feels like a high quality custom application.
The apps are also SEO-friendly and is indexed by search engines, meaning it will contribute to the overall popularity of your website.
While the HTML5 approach is a powerful one suited for many clients, we can also implement similar solutions on a wide range of technologies and platforms such as Java, Ruby, PHP, .Net and others.
If you are interested in the framework, please get in touch with us and we can discuss your company's need and find out how best to meet them.