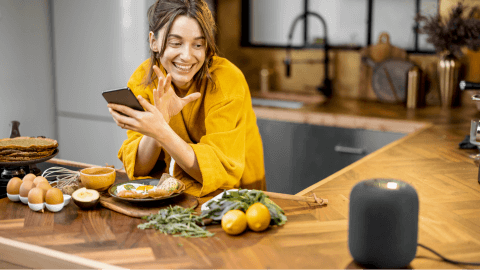 Bluetooth today and tomorrow
The world of Bluetooth is transforming at a fast pace. For one, the recent presentation of the Bluetooth Low Energy API (BLE) for Android at this year's Google I/O has turned Bluetooth into a buzzword once more (the first time was in early 2000's when Bluetooth became the coolest thing on your phone).
Apart from that, recent reports say that more medical devices will make use of wireless technology over the next few years, and Bluetooth Smart will account for a third of these devices. This means that Smart devices (some call them appcessories) such as glucometers, heart rate monitors, shoe sensors and more will push the limits of their capabilities.
Internet of things
Internet of Things is an umbrella term for the trend of connecting various devices to mobiles or  Cloud either via Bluetooth, Wi-Fi or something else, creating an Internet-like structure.
Practical use
There's a long list of sectors this technology is being applied in. Let's take a quick look at some of them.
Medicine
Currently, a set of heart rate monitors, breathalyzers, blood pressure monitors, glucometers and pulse oximeters can transfer data to mobile or desktop devices via Bluetooth or Wi-Fi. One use case of this is that patients can be monitored distantly and doctors can monitor their state of health using their iPads, for example. Traffic police can measure blood alcohol levels in drivers and transfer the data onto a unified database. Various sensors integrated into armour can take soldier's vital signs on battlefield - looks like Michio Kaku's prediction about smart armour will be fulfilled well before 2050!
Mapping
GPS hiking watches would be more helpful for hikers than stopping each time to take a look at their maps, and they significantly save phone battery life. Proximity sensors can be used for  smart application mode switch, location-based ads (you get an ad on your phone when walking past a store).
Lifestyle
Use your mobile phone to monitor your weight using data recorded from your weight scales, improve your posture with Smart posture sensors. Soon Smart watches and Notification devices, like the Smart Clock, will become your everyday companions.
The Smart Clock is a recent gadget from  Lemberg's R&D department. It's  a battery-powered clock that can notify users not only about the time. Email alerts, social media updates, weather and location - Smart Clock will be a helpful gadget at home and at the office.
Housing
From controlling you LED outdoor lights with your phone to smart homes or hotels like the hub by Premier Inn.
Sports
Smart devices like Fitness trackers and Cycling sensors will record your sports activities onto your phone and post your achievements to, say, Facebook.
Gaming
From toy helicopters and cars to high-end augmented reality devices like AR.Drone.
Automotive
Modern cars have full-fledged Bluetooth to work with and connect to your phone, but we're talking small accessory devices like tire pressure sensors etc. that will now send data to your phone.
Security
A general example would be all sorts of anti-loss devices like bicycle locks/alarms, a more specific example are camera remote timers.
More to come
More industries will follow in as soon as they see how useful this stuff is and how well it's working for the early adopters. New smart devices, like the Smart Clock, will be emerging and will start knocking on each household's door.
We're keeping up with the latest trends within Internet of Things and bring them sizzling hot your doorstep.