We are back in office from the Mobile World Congress in Barcelona which was branded this year as The Next Element. So we are ready to share our impressions from this trip and some insights about the event of course.
First off, I have to mention that Barcelona has very nicely greeted us with awesome sunshine and offered several kinds of local food, like the delicious tapas. When walking in the streets you could hear a lot of people chatting in English, most of whom were coming for the MWC event. So the city looked pretty packed up with visitors just before the show kicked off.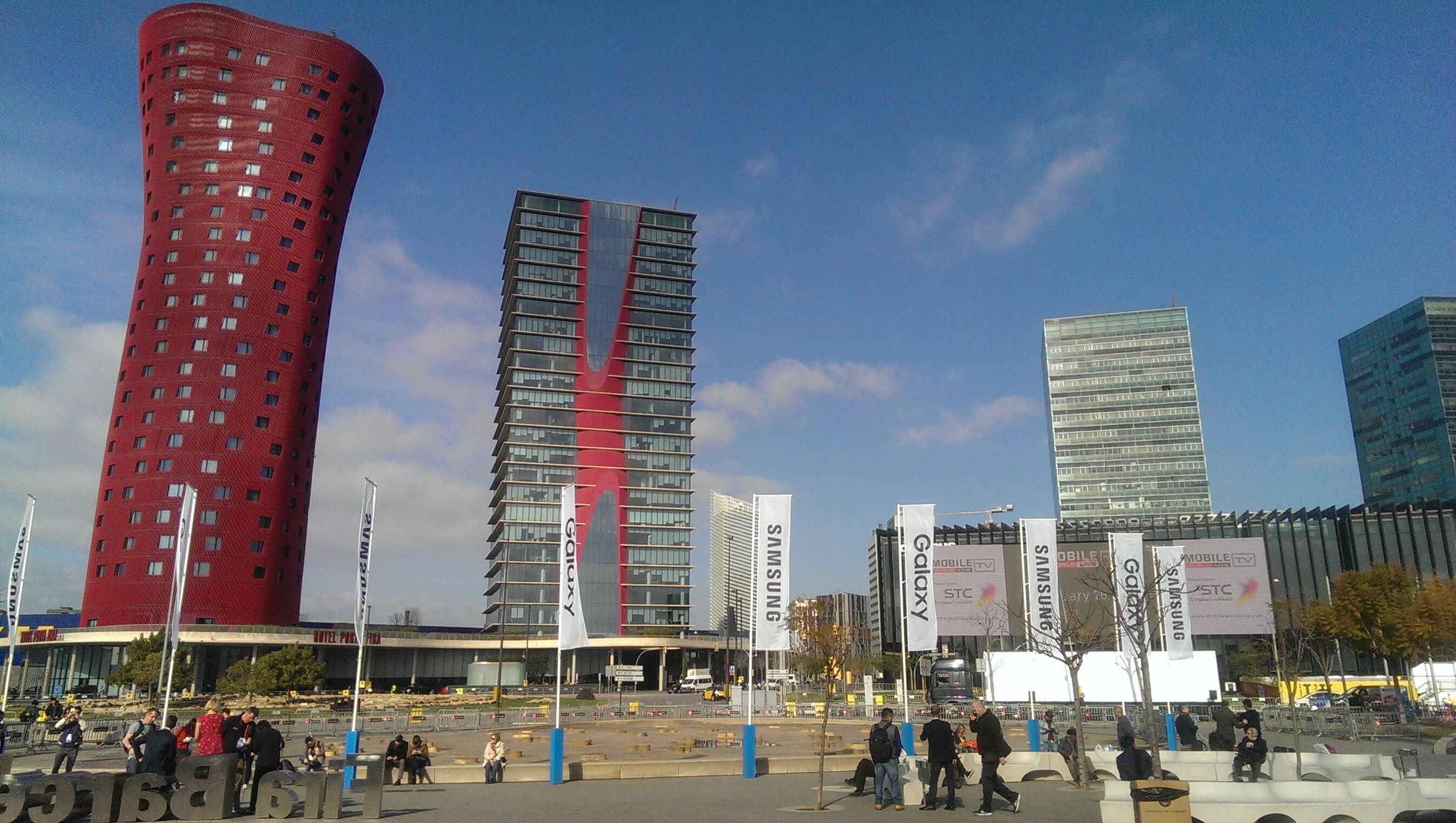 MWC event attracted around 100,000 attendees from all over the world. As we all know initially this was a gathering of mobile solution providers who rely more on the hardware side of things, but as the IoT buzz is reaching out everything now, we couldn't stand but noticed that more and more companies are building out strategies of how they will be covering the software side as well.
We didn't notice any new ground breaking technologies, but what becomes obvious is that "connected car" becomes the important part of the overall discussion. So you could see how for instance AT&T was showing off its embedded network experience in a Jaguar Land Rover infotainment system and some other similar examples. We also had a nice opportunity to chat with Ford guys about their open-source SDL platform which exists as a response to Apple's and Google's services that allow to connect phones to a car infotainment system. However, our special attention was dragged by the EV open source hardware platform by Renault in partnership with OSVehicle and ARM. Perfect example how to enable co-creation of new electric vehicles, apps and opportunity to explore new markets. Even though this platform was announced earlier at CES, the MWC event allowed a great opportunity to follow up on things.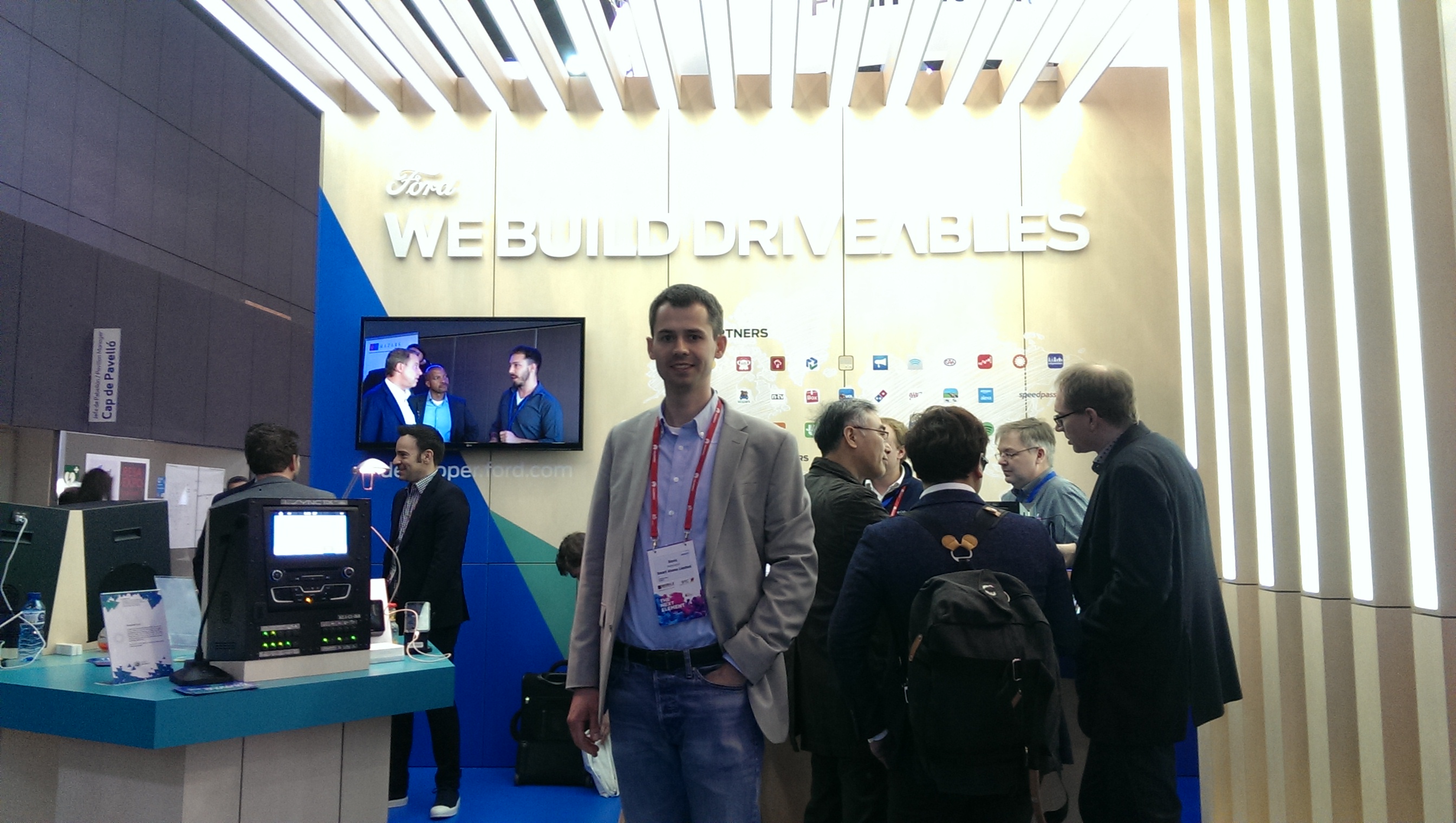 We are very grateful to PSA and Samsung guys who put our product LaMetric Time in their booth along with Peugeot Instinct concept car. This was a perfect showcase of the connected living in near future, which actually is tomorrow. So you get a car, smart clock, virtual assistant, smart camera and lights, etc. All of this becomes an IoT ecosystem for our future better lives.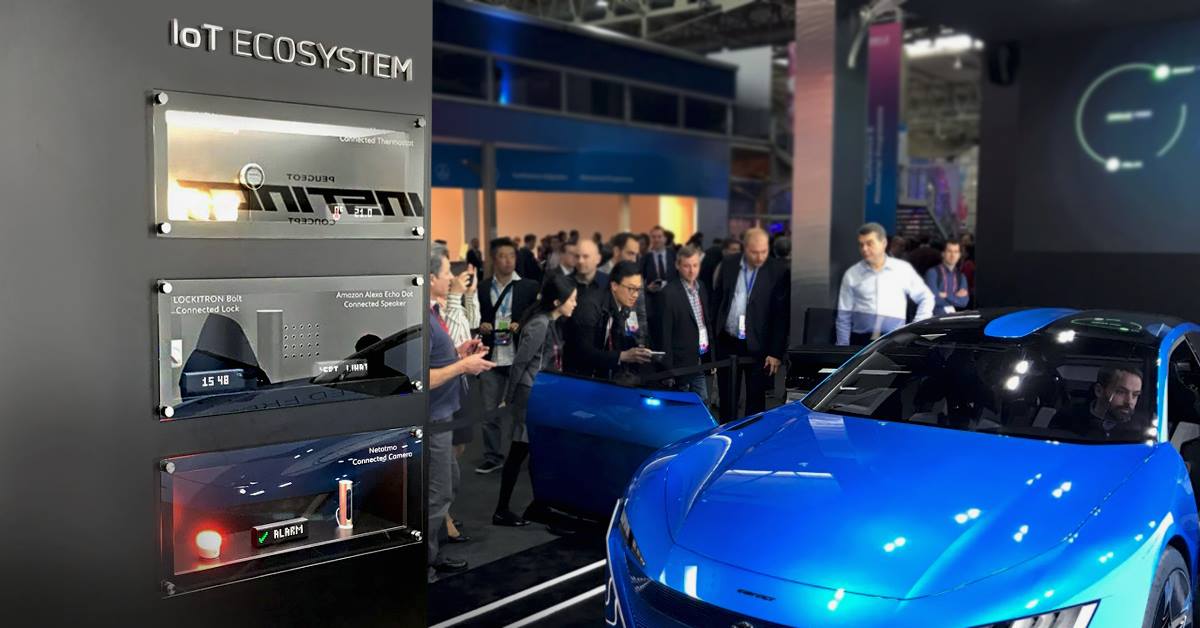 Aside from the big traditional players we were pleased to see the growth of startup ecosystems that are focused on cool things like AI, ML, image/object recognition, VR/AR, and Biometrics (i.e. for payments). We event witnessed how a Swiss startup called Biowatch grabbed EUR 25K off of the VISA IoT pitching stage! It's also worth to mention that smart home and drone startups are adding value to the industries they serve by building new and unique solutions to a number of different issues. For example, how to connect a robotized conveyor system with an autonomous drone platform for automated parcel deliveries. Many of these startups appreciate Lemberg's expertise in mobile apps, cloud, and IoT development.
4YFN area which was located apart from the main MWC area gathered different startups is basically a startup village and offers nice opportunity to meet young entrepreneurs face to face, listen to their exciting pitches, like at the Microsoft Elevator Pitch, and grab a beer for networking at the bar area. Most startups here are at their very early stages, but some look pretty sophisticated, like the Israeli startup called Argus that provides security solutions for automotive industry for example.   
Our general impression was that MWC event is basically a platform for appointments where it gives you an awesome opportunity to put many people together at one place, which otherwise could cost you hectic schedules, long flights and extra time of course. If you know exactly what you are doing here, you have your list of appointments and a pair of comfortable shoes, then it's absolutely worth being here and enjoying the event!
If you have an IoT project idea in mind, but don't know where to start, we're here to help you.