Back to offers
Marketing Copywriter
Get the chance to create content you'll be proud to show to your grandkids. Content writing at Lemberg Solutions is all about crafting messages that drive action — be it via a blog post, a case study, a Google ad, or a video. If you're ready to dive deep into exciting technical topics and leave no comma unturned on your way to beautiful copy, our marketing team is ready to welcome you.
Please attach your portfolio when applying for this position (3–5 pieces of copy in English).
Necessary skills and qualifications
Advanced level of English is a must (grammar, vocabulary, stylistics);
Strong writing and editing skills;
Strong soft and analytical skills to interview tech experts, research information, and create a well-structured piece of content based on that;
2+ years of experience in content or tech writing;
1+ year experience in writing for IT industry;
General understanding of web, mobile, IoT, and data science development;
Passion for technology and marketing;
Exceptional attention to detail.
Will be a plus
Experience in writing articles based on SEO recommendations;
Experience in copyediting;
TOEFL/IELTS certification.
Responsibilities
Write 2–3 blog articles or case studies per month in cooperation with tech experts;
Interview engineers, project managers, tech leads, and business development managers and conduct online research to collect all the necessary information for creating high-quality content;
Ensure content consistency in terms of brand, tone of voice, and quality;
Create other types of copy, including SMM texts, presentations, website pages, etc.;
Rewrite and improve existing articles and other content;
Write and edit copy for the company's pre-sale activities (developers' CVs, client proposals, presentations, etc.);
Work closely with designers, content editors, business development managers, and the resource manager to ensure that marketing copy we deliver to clients is effective, professional, and aligned with the brand's tone of voice.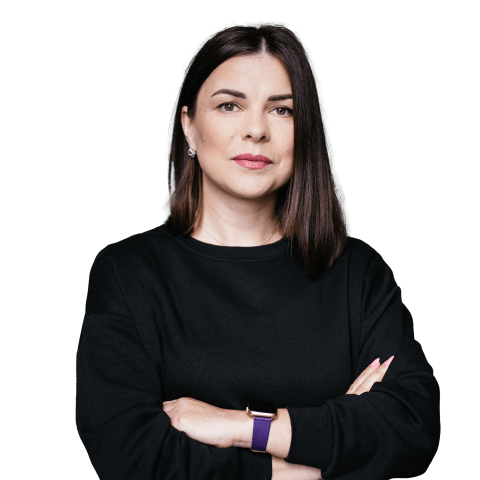 Kateryna Rybachok
Head of Recruitment