Experienced Business Analyst (German-Speaking)
The client is a 130-year-old business and an eCommerce pioneer in Germany. Their company produces and sells collectibles (ancient and modern coins, etc.) and various goods made of gold and silver.
Location
Ukraine
Lviv; Lutsk; Rivne
Necessary skills and qualifications
5+ years of experience as a BA
1+ year experience in working with ERP system
Advanced communication skills, which include: active listening, ability to efficiently communicate with people with different background and cultures, ability to proactively ask proper questions and get information needed
Proven experience working with end users
Enough technical and functional background to be able to easily cope with complex functionality
Solid experience with requirements elicitation techniques: workshopping, document analysis, interviews, surveys, etc.
Functional decomposition skills
Practical experience with requirements documentation through user stories, BRD, SRS
Requirements management skills: tasks estimation, prioritization, planning
Experience in Agile framework (SCRUM)
Soft skills: leadership and proactivity, emotional intellect, ability to work in unstructured environment
At least upper-intermediate German
At least upper-intermediate English
Will be a plus
Familiarity with ERP system SAP ECC or S/4HANA version
Good understanding of eCommerce solutions and eCommerce flows
Acquaintance with ASAP methodology
Experience in working with enterprise project team
Financial background
Professional certification
Responsibilities
Close collaboration with external and internal stakeholders to validate and confirm requirements
Requirements documentation via user stories
Product backlog management
Knowledge base maintenance
Being a part of our BA team, onboarding newcomers, maintaining and improving BA processes
Assist SAP team in mapping requirements to the SAP modules
Support SAP team in comparing user requirements with SAP best practice templates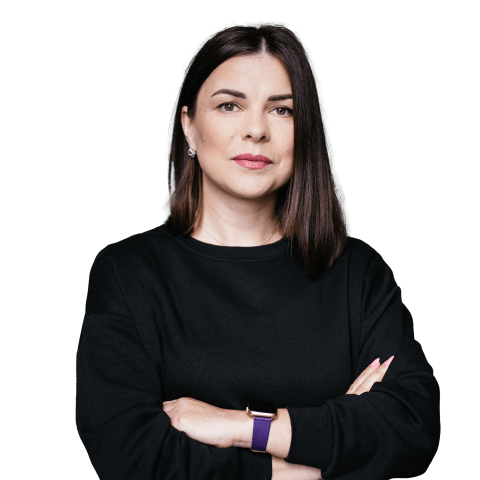 Kateryna Rybachok
Head of Recruitment