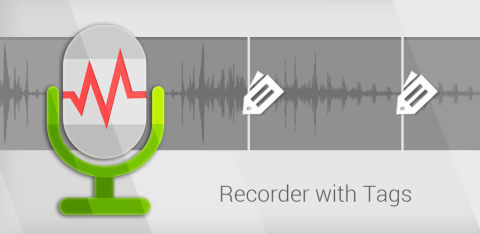 Two months ago we started recorder project. The reason why we did this was not to just have another audio recorder for Android™, but to make something right using guidelines and a lot of materials available in the internet about how to make apps for Android™ right. And here we are – Recorder with Tags app for Android™ (updated name - Recordense) is finally released.
What is so special about it?
Firstly – it is extremely easy to use and intuitive. We used famouse cards UI design developed by Google™ especially for Android™. No mimics of other platforms (iOS, i'm looking at you right now).
Secondly – it is very simple. We took all the clutter off the app, so it became very clean and clear. We tried to avoid any tech terms in the UI (maybe sound quality setting is a bit geeky) to not confuse the users. It works like it should.
Thirdly – it is very useful thanks to the ability to put tags over the audio. This will help you find the most interesting places in long audio files very fast. Of course you can also share your recordings to your Google Drive™ or DropBox™ in order to have access to your files from your computer.
Also, to save some space on the screen we used a few tricks, to make UI extremely clear. For example, you may want to start playback of your just recorded audio from the beginning, but you will find out that there is no button to do that. We have replaced it with gesture – just quickly slide your finger to the left on the wave visualizer (which is in fact a seek bar) and you're done. Also we removed "new tag" button when you are not allowed to add tags.
Wave form visualizer will greatly help you, too. On the recording screen you will actually see how loud is sound, and on the player one you will be able to find the most loud parts just by touching them with your finger.
Plans for the future
We are not going to open all our cards yet, but the only thing we can tell is that we will add some new features that will greatly improve usability of the app. And we are going to do this in the nearest future.
How can I get it?
You can download the app from Google Play™ store or by following these two links: