Our government software development services
UI/UX design for public and government software
Design government and public sector software solutions or upgrade the existing UI/UX following your organization's requests with the help of our qualified experts. We build UI/UX wireframes, assuring design feasibility and accessibility with our engineers and agreeing on all the ideas with your organization's representatives.
Public sector software development 
Develop or upgrade public sector and government software solutions with our company. Our extensive experience allows us to help you design, develop, and integrate industry-compliant web and mobile non-governmental or government IT software solutions. We build social community platforms, public web and mobile apps, G2C/G2B portals, and other custom systems.
Cloud services for public and government software 
Set up the cloud infrastructure for your system, create cloud apps, and benefit from cloud services in other ways with our assistance. We also hold tech audits to provide recommendations to optimize existing cloud services, reducing costs and making the cloud systems more effective for your organization. 
Public and government software modernization
Upgrade your legacy software functionality to make it up-to-date and more valuable by leveraging our vast tech expertise. We will hold a tech audit of your existing solutions, providing recommendations on improving their operation and quickly integrating these changes. 
 
Public and government software integration
Boost the efficiency of your software system with third-party integrations. Lemberg Solutions will help you smoothly integrate ERP, CRM, and other ready-made apps within your existing software solutions, ensuring their stable post-launch operation. 
Public sector and government software maintenance
Sign a post-launch SLA with our skilled engineers, who will proactively maintain the software, making security and other essential system updates. We also provide on-demand system support, updating the functionality based on your ongoing requirements. 
Government software development process at Lemberg Solutions
Discovery
Defining the future project requirements and approving them with your organization to provide an estimation
 
UI/UX
Creating a UI/UX adapted to end-users' needs, making design wireframes, and testing their feasibility with our engineers
Engineering
A smooth development, using the relevant technologies and tools to meet your initial requirements and expectations 
Industry compliance
Every development step is implemented following industry compliance standards and quality ISO 9001 and security ISO 27001 regulations
Testing
Testing the solution to ensure it works as expected, enabling you to enroll the first users for initial testing before release
Training
Holding training sessions for your staff to teach them how to use the delivered system efficiently
Support & maintenance
Providing the post-launch support under SLA conditions and your requests
Why choose Lemberg Solutions as your partner
Engineering quality and security
Lemberg Solutions constantly works on growing expertise in various industries, like the public sector, energy, automotive, etc., focusing on providing high-quality engineering services. We are proud to be ISO 27001 and ISO 9001 certified and a GDPR-complaint software house that builds industry-compliant, technologically advanced, and highly secure solutions for your organization. 
Highly skilled engineers
Our Scrum-certified project managers and experienced public sector software development engineers ensure effective collaboration with your organization and reduced time to market.
Extensive expertise
Lemberg Solutions has successfully developed and delivered various types of government software solutions, including a community platform for CLR, the governmental website for Limerick, and others., This experience makes us familiar with the specifics of software development projects for the public sector. It allows us to build solutions in accordance with its requirements. 
Full range of engineering profiles
We are an established Europe-registered business with over 200 strongly experienced engineers, team leads, QA specialists, and project managers. This provides us with the capability to form the engineering team to meet all your project demands and develop a solution that satisfies your ongoing business needs. 
Let's build something great together!
Get in touch with Roy to discuss your application and learn more about our government development services.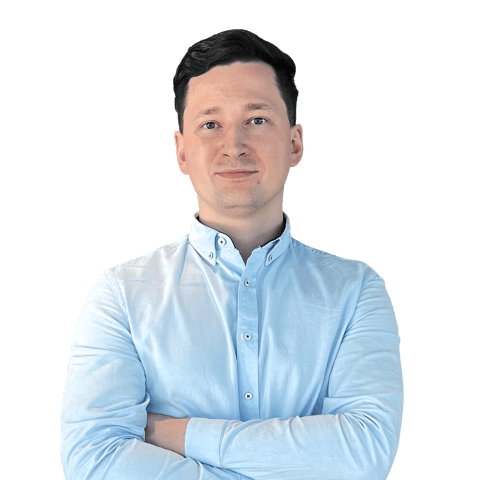 Roy Vikovych
Business Development Manager
FAQs about government software development