Node.js development services we offer
Node.js consulting
Let our specialists help you plan the Node.js app development project roadmap, selecting a suitable cooperation model and technologies. You can also get a tech audit of an existing Node-.js-based solution to improve its operation for your business processes.  
Node.js application development
Get an optimized app back end and database architecture utilizing our vast Node.js development expertise. Our skilled engineers will design, build, and deploy an application that integrates smoothly with your current systems and business processes, ensuring high performance.
API development and integration
Integrate your software with third-party systems, IoT devices, and microservices, leveraging our expertise in Node.js development. We will help you seamlessly engineer private APIs or implement the required APIs, providing your solution with new features to boost efficiency. 
Node.js application migration
Improve your Node.js app performance by migrating to the new Node.js 18 or 20 version. It will make your solution more scalable, secure, and functionally tailored to your ongoing needs. Our qualified engineers can also migrate your software from other server-side technologies/languages to Node.js per your requirements.
Node.js maintenance and support
Ensure your solution's stable operation and regular improvements with our support & maintenance services. We will include all your requirements in the SLA contract and fix system errors on demand. 
Tech stack










What our clients say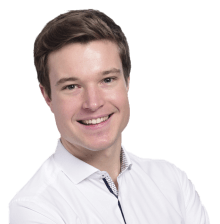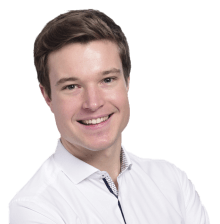 Thanks to the contribution of Lemberg Solutions' front- and back-end developers, our clients enjoy an intuitive and easy-to-use dashboard that creates a more positive user experience with our video telematics solution. The team was always willing to go the extra mile, and the cooperation ran seamlessly.
Why hire Lemberg Solutions for Node.js development services?
Full cycle engineering services
You will cover all your engineering needs by partnering with Lemberg Solutions. We provide full-cycle product development, from system discovery and validation to designing, development, and launch. Our Node.js development company services also include tech audits of legacy software and implementing the necessary changes based on our tech recommendations and your request. 
Engineering quality and security
We keep growing our knowledge of industry compliance and requirements to deliver secure and high-quality Node.js solutions for our clients. Our team has been certified as a trusted software partner, particularly in ISO 27001, ISO 9001, and ISO 13485. 
Cross-industry expertise
Being in the market for over 15 years, we successfully delivered more than 300 web, mobile, IoT, and embedded projects in various industries, including healthcare, automotive, consumer electronics, the public sector, and others. It allows us to build industry-compliant solutions based on your needs and requirements.
Flexible cooperation
We adjust the cooperation scenario based on your project requirements and expectations. After we explore your project specifics, we will offer the range of tech services required to develop and deliver your project qualitatively and on time.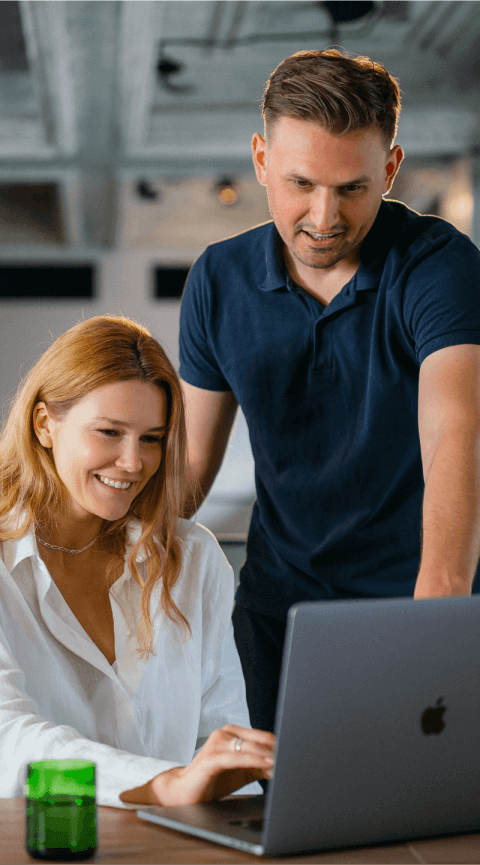 Cooperation scenarios
Solution discovery
Ask us to validate the technical feasibility, outline the project scope, estimate the timeline, and recommend the most suitable collaboration model.
Product development
Have all your engineering needs met in one place. We cover the entire product development life cycle, from developing a concept to delivering a solution ready for production.
Team extension
Scale your internal team with our Node.js engineers to deliver your product to market faster or get the necessary expertise.
Support & maintenance
Ensure the stable operation of your Node.js-based solution thanks to proactive software maintenance and support services provided by our team.
Let's build something great together!
Get in touch with Yuriy to discuss your application and learn more about our Node.js development services.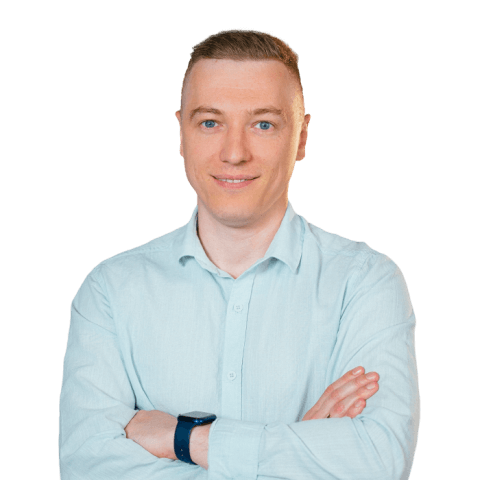 Yuriy Myrosh
Head of JavaScript Development
Yuriy is a full-stack web developer (PHP, JavaScript, Node.js). He's an expert in developing robust mobile and web applications, including responsive and functional UI/UX and app architecture.