Due to the vast range of React uses and applications, React developers remain in demand in the global market. This flexible and easy-to-learn JavaScript framework can be used to develop various software solutions, from single-page applications to complex and multifunctional systems.
In this article, we collected the top React development services companies that have already built credible reputations and provide extensive React development services owing to vast experience. We also provided helpful tips for your project to simplify the search and hiring processes.
What is React: benefits and solutions to build
React is a powerful and flexible JavaScript framework with many applications in web and mobile development projects. Hence, we want to highlight the advantages of using React for software projects that cause high global demand for React developers. 
Reusable components
Using React, engineers can build a vast range of reusable components or building blocks of different sizes, allowing them to create web applications of various complexities and types. In addition, it saves development hours and efforts as they reuse the code, ensuring simple management and upgrade of different parts of app functionality. 
Smooth user experience
Thanks to the DOM technique used in React development, the application provides high performance, ensuring faster page load and update. As a result, users get a smooth experience when using your React-based solution.
Predictable data behavior
React makes data changes predictable and, therefore, easier to manage, find and fix unstable behaviors. This approach makes the testing, debugging, and upgrading the React application faster and more efficient. 
A large community of contributors
React framework has a broad global community where React engineers can exchange knowledge, tools, and libraries. This simplifies the search for solutions to potential issues on React development projects and keeps the framework regularly upgraded.
Apps to develop with React
The range of software solutions you can build with React framework is extensive. It can be a simple single-page app, redesign app UI/UX, or development of multi-functional web solutions for your business. We define the most widespread types of React solutions to develop, so let's find out their engineering peculiarities: 
Ecommerce app - this type of application requires creating appealing and intuitive UI/UX, where React framework is a perfect choice; it allows building functional and engaging app design with the ability to update UI/UX components due to React flexibility easily.
Cross-platform app - React Native is a JS framework based on React that lets engineers develop cross-platform apps that work on iOS and Android systems and provide close-to-native performance.
Data dashboard - due to the reusable components and their easy view, React engineers can create interactive and easy-to-navigate dashboards to gather and structure colossal data volumes.

When to hire a React development company?
Nobody knows better when to hire React development for your project than you do. The question is whether you want to improve the in-house engineering team or need an entire team of developers to build a React-based project from scratch. Further, you can read about the available cooperation scenario that you can expect.
You need to enhance the internal engineering team
You can enhance your internal engineering team for two reasons. First, your in-house team lacks the knowledge and tech expertise to proceed with your software development. The best option is to hire the required number of React developers to improve the overall development efficiency of your project.
The second one is lacking internal resources, so you want to extend the team with more developers. Top React development companies that offer team extension services provide two options - outstaff developers to work on your project as much as needed and outsource a development team dedicated to the whole project, from discovery to launch and maintenance. 
You need a dedicated team for your React project
A dedicated development team, including React developers, is the best way to form an engineering team for your project from scratch with fewer expenses and hiring efforts than an in-house one. This option will also suit your case if you want to switch from the in-house type of cooperation to an outsourcing one.
However, if you are going to entrust the entire development process, from consulting to delivery, to remote developers. In that case, you should take the search seriously and hire a software development partner after careful exploration. 
List of the best React development companies
Despite the type of cooperation you require, you need to focus on the hiring process to find decent candidates for your React-based project. We prepared a compilation of the top React development companies in the global market that succeeded in gaining broad experience in developing React-based solutions. 
1. Lemberg Solutions
Lemberg Solutions has gained considerable experience developing React-based solutions for industries like the public sector, energy, transportation & logistics, automotive, and others. The extensive engineering expertise allows Lemberg Solutions experts to provide a broad range of Reach development services, including React UI/UX web development, migration to React, component development, and React consulting.
The company dedicates much effort to being a credible development partner and building industry-compliant and secure solutions following GDPR, ISO 27001, and ISO 9001 data security standards. 

2. BairesDev
BairesDev is an American software development company with considerable engineering services expertise since 2009. They help businesses with digital transformation by building software solutions to meet their ongoing needs.
BairesDev is ready to form a dedicated team or enhance your internal engineering team with their React specialists to develop React-based software in accordance with project requirements. You can entrust BairesDev company with full-cycle React software development from discovery to delivery and maintenance. 
3. Orangesoft
Headquartered in San Francisco, Orangesoft Orangesoft has been developing web and mobile software solutions for 10+ years by this day. The company helps businesses validate their web and mobile app ideas, leveraging modern technologies, including the React framework, as a powerful tool for any type and complexity of web app development. You can entrust Orangesoft to the full cycle of React software development, from consulting to software development and maintenance. 
4. Digiteum
Digiteum is a custom software development and consulting company located in Poland. Due to the broad experience with over 10 years in engineering, the company provides web and mobile software development, chatbot development, UI/UX design, and microservices development.  
Regarding tech expertise, the Digiteum engineers are proficient with Python, Java, React, and Angular. They can develop single-page applications, appealing UI/UX app designs, and web solutions of different kinds and purposes. 
5. iTechnoLabs
iTechnoLabs is a relatively new Canadian software development house that offers consulting and engineering services starting in 2020. The company provides web and mobile development experts and follows the latest tech trends like NFT or Metaverse to become familiar with their development.
iTechnoLabs can improve your internal engineering team with web, mobile, and Javascript developers to help you build and deliver software projects on time. The software house offers various cooperation scenarios, including hourly-based and fixed price, so that you can choose the best type for your project.
6. Waverley
Being a trusted software partner since 1992, Waverley succeeded in gaining vast engineering expertise in a range of industries, including healthcare, e-learning, retail, and energy. The team has also worked on extensive engineering services, like React development, IoT solutions, and blockchain.
Currently, Waverley provides the development of various web and mobile applications, for instance, React-based progressive web apps, desktop solutions, e-learning platforms, etc., to help businesses unlock the benefits of digital transformation.
7. Evne Developers
Evne Developers is a long-standing software development partner headquartered in Estonia. For the past 11 years in the market, the company has grown extensive engineering expertise in web and mobile and SaaS solutions development for fintech, ecommerce, and insurance.
Since engineering from the Evne company dedicates much attention to product front-end development, they provide a range of React development services for web app development, UI/UX app design, and post-launch software support.
8. Turing
Turing is a young American software company that focuses on enhancing the engineering teams of their clients with highly skilled developers in order to fulfill the lacking technical or human resources. Their priority is setting up remote engineering teams and helping clients' companies accelerate development and digital transformation, including React development services to create dynamic UI/UX for the web and mobile apps they build.  
9. Ein-des-ein
Ein-des-ein is a Polish software development company offering a classic range of engineering services, including web and mobile development, front-end development focusing on React technology, and enterprise app development.
Having experience with an extensive range of React-related technologies, the Ein-des-ein development team can help you validate your add idea. Then, they will design and develop the complete solution from scratch, ensuring its stable functionality and on-time delivery according to the project requirements. 
10. Hidden Brains
Hidden Brains is an international software development partner with offices in India, the USA, the UK, and Africa. Over the last 15+ years, the company has gained considerable experience building digital solutions for healthcare, retail, education, and other businesses, partnering with start-ups and large enterprises.
Currently, the range of engineering services in Hidden Brains includes web and mobile development and front-end development using powerful JS frameworks, particularly React, Angular, and Vue. 
We hope the information about top React JS development companies will be helpful for your project needs and fasten the recruiting process for your React-based software development. In addition, you can easily find Clutch accounts of the  React companies mentioned above to learn more about their experience, range of services, descriptions, and testimonials from their past clients. 
| Company | Founded | Locations | Number of employees | Expertise |
| --- | --- | --- | --- | --- |
| Lemberg Solutions | 2007 | Germany, Ukraine | 200+ | React web development, component development, UI/UX, React migration |
| BairesDev | 2009 | USA | 1000+ | React native app development, UI/UX |
| Orangesoft | 2011 | USA | 100+  | React migration, consulting, maintenance |
| Digiteum | 2010 | Poland | 100+ | React app development, UI/UX, migration |
| iTechnoLabs | 2020 | Canada | 100+ | React integration, UI/UX, support |
| Waverley | 1992 | Estonia, Georgia, USA | 250+ | React app development, plugin development, UI/UX |
| EVNE Developers | 2011 | Estonia | 10+ | React development, UI/UX |
| Turing | 2018 | USA | 10+ | React development, UI/UX, migration |
| Ein-des-ein | 2015 | Poland | 50+ | React custom development, integration, support |
| Hidden Brains | 2003 | Africa, UK, USA | 250+ | React custom development, UI/UX, React plugins |
How to choose a React development company for your project?
After all, the question of how to choose the React software partner remains a high priority. That's why we collected the leading indicators you should consider when looking for a React development partner to select the best fit for your ongoing business needs. 
Relevant experience in React development
The first factor obviously to consider is relevant experience in React development. Check if the chosen company has superfly delivered similar software projects, how the cooperation and development process were held, what technologies were used, what type of cooperation they worked for, and other details.
The more extensive their React development experience is, the more advantages you can expect from the partnership, including on-time delivery, qualified engineers, and software that meets your business requirements. You can find this information on the company business website in the portfolio block or contact their experts to discuss more details about their React development services. 
Testimonials from previous clients
The next step is to discover the reviews from the previous clients, which you can find on the company site and their Clutch account. A significant advantage of the company's Clutch account is authorized client testimonials with detailed project descriptions, cooperation details, project budgets, and assessments. But it would help if you also explored the published testimonials on the potential partner's website, which adds credibility to their business.
React developer's skills 
If you are a non-tech person, you should involve a technical expert in the recruiting process when looking for React developers for your project. Assessing a range of development skills is pivotal to ensure that engineers are on the same page with your goals. Among them are the following:
React, and its ecosystem libraries
TypeScript
Redux 
React Query / Apollo Client
Next.js
MUI / Tailwind CSS/ Bootstrap
Storybook
Jest / React testing utils
Playwright
Available cooperation models
There are three main types of cooperation with top React development companies - tech consulting, team extensions, and software development from scratch or a dedicated team.
Tech advisory service is the touchpoint with your potential partner before the cooperation starts. This service will help you learn more about the company processes and development approaches and assess the technical skills of the engineers by auditing your existing solution or validating the software app idea and getting approximate project estimation.
Team extension will suit your case if you already have an in-house engineering team and want to improve its development capabilities for a certain period of time. Software development from scratch entails providing your company with a dedicated team of developers who will complete the whole project, from discovery to launch and maintenance.
So, before signing the contract with the software company, ensure they offer flexible cooperation conditions that can be adjusted to your project needs.
Despite our outlined features, you should also understand whether the chosen React company will share your business goals and plans. Along with their technical capabilities, you should discover more about their communication approach:
how often you will have calls;
what communication channels they use;
how you can be involved in the project processes.
4 tips for hiring React software development company
Let's summarize the companies` features mentioned above into helpful tips to simplify hiring for your project. It is essential to consider all the factors we described earlier, as your React development partner should be a perfect match according to all your requirements and expectations.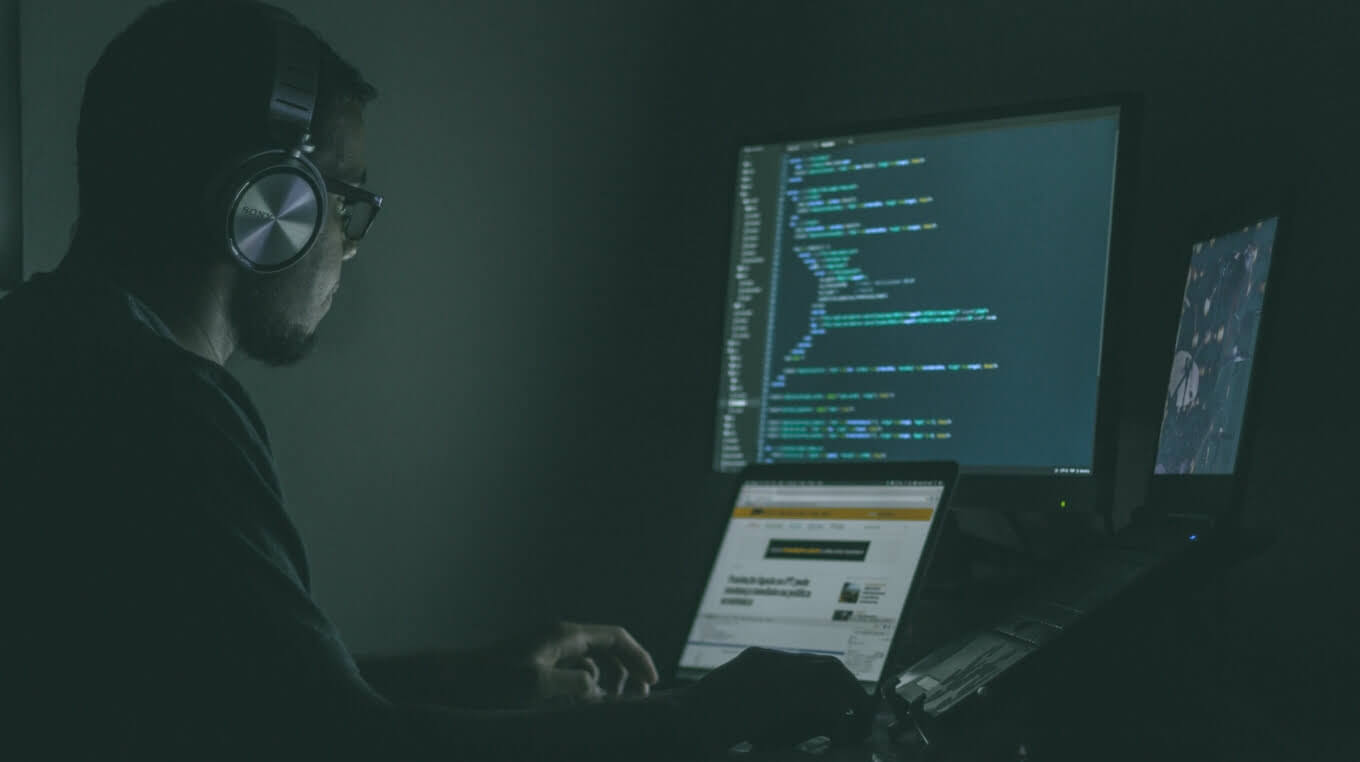 1. Define project requirements
To choose the best React software development company, you must know what exactly you are looking for and what kind of company you require for your project. 
Suppose you need the technical project documentation. In that case, you can write down the software product requirements, describing what problems you face, what solutions you expect, how much time you have for these solutions, and what budget you wish to spend. All this information can submit to the contact form of the selected companies. This simple tip will help you filter out the companies that don't conform to your ongoing needs and expectations. 
This type of project documentation is a sketch before the discovery stage that you expect after choosing the software partner. Discovery entails a deep analysis of your software solution idea, research on the market, and validation of its feasibility and demand.
At Lemberg Solutions, we hold a series of workshops to outline product vision and define the solution architecture and required tech stack. Then we research the business solution that would fit your project and present a demo meeting, a touchpoint in our cooperation. 
2. Prepare a list of software houses
After you outline your requirements, you can form a list of software companies that can become your partner. There is no need to include more than 10-15 top companies with the required expertise, experience, and cooperation model. Then, you can hold additional research to find as much information about these companies as possible.
You should explore their website, including services, portfolio, clients and testimonials, website blog, and social media. This will tell more about their teams, online presence, and willingness to develop as a business. As you get all the needed information, you can fill in the contact form on their websites and request estimations for your project, simplifying your choice at the end of the hiring path. 
3. Schedule the intro call
At this point, your shortlist of potential software vendors will scale down, so it is time to schedule intro calls. You should discover more details about the companies than you can find on their websites, learn about the development process and methodologies, ask for more information about past React projects, and so on. In addition, you can discuss the previously requested estimations and plans.
This will help you see whether you will find a mutual understanding regarding your project or whether you should proceed with the search. 
4. Don't hurry with the decision 
Feel free to ask for more information about any part of the potential cooperation you are curious about. There is no need to make a decision in a hurry. If no company from the list fits your requirements, you can continue searching and discover more software vendors you can work with.
The software development company you select can become your long-term partner with the perspective to grow your cooperation and dedicate the company to developing more software projects and maintenance services. That's why you should focus on quality services and take your time before signing the contract. 
Final thoughts
Looking at and hiring a top React development company might seem challenging at first sight. However, you can simplify this process for your project by following the tips from this article. You need to collect enough information about the best React companies, analyze it and decide in favor of the best match for your project requirements. If you hesitate about your decision, you can contact our experts and schedule a consultation to discuss your current needs and project details.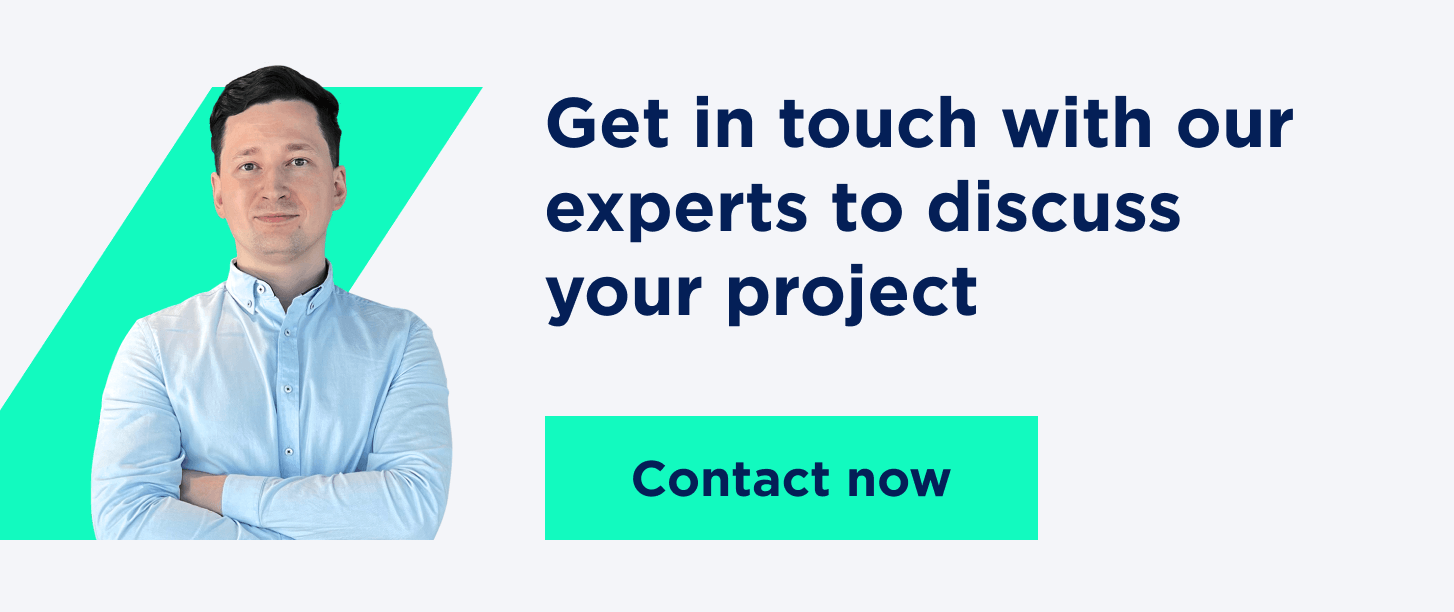 FAQs
Why do you need a React development company?
Hiring skilled React developers introduces a whole range of benefits for your project. You can entrust the complete cycle software development process to a credible React software vendor, from app idea validation to delivery and post-launch support. To guarantee the project's success, you should look for ISO 27001 and ISO 9001-certified software companies, like Lemberg Solutions, who are proven qualified in software development.             
How important is choosing the best React development company?    
Selecting the best React development company is pivotal for your React project's success and software quality. Skilled and experienced React engineers will ensure effective communication and development of industry-compliant software using efficient development methodologies and project management. Also, selecting a credible development partner provides a long-term perspective for your cooperation, and you can start and build new software projects without repeating the hiring process.
Which companies are currently in the top-3 in React development?
Among the top-3 React development companies are Lemberg Solutions, Baires Dev, and Orangesoft. They have shown significant results in developing and delivering React-based solutions for various industries, including automotive, energy, healthcare, and others. React is a flexible technology which means if the software company is experienced in React development, it will be capable of developing any software application.