Back to offers
Middle iOS Developer
This position will involve working with two projects:
A French startup develops a mobile application that transforms a smartphone into a pocket laboratory capable of rapidly analyzing the quality of crop productions via a simple photo. The company's core mission is to develop artificial intelligence in service of biological analysis, bypassing time-consuming and often expensive methods.
A well-funded Singapore-based consumer IoT startup develops smart coffee machines for users primarily in Europe and the USA. The device is a Nespresso-like machine with coffee capsules that include blends by roasters from various parts of the world. Users can enjoy their coffee brewed according to original recipes with a push of a button.
Necessary skills and qualifications
At least 3 years of iOS development experience
Deep knowledge of Swift
Experience with Alamofire or URLSession
Experience working with the UI Kit
Solid understanding of the MVC / MVVM / VIPER pattern and its execution
Experience with the CocoaPods dependency manager
Strong understanding of the REST protocol
Hands-on experience with Core Data, Realm
Intermediate+ English level
Will be a plus
Experience with: APNS configuration; deep links configuration; Swift Package Manager; SwiftUI and Combine
Familiarity with: Core Bluetooth, mainly BLE; AWS Amplify
What we offer
At Lemberg Solutions, you will find exciting and challenging projects as well as a friendly and engaging professional team. Check out the full social compensation package we offer on our Career page.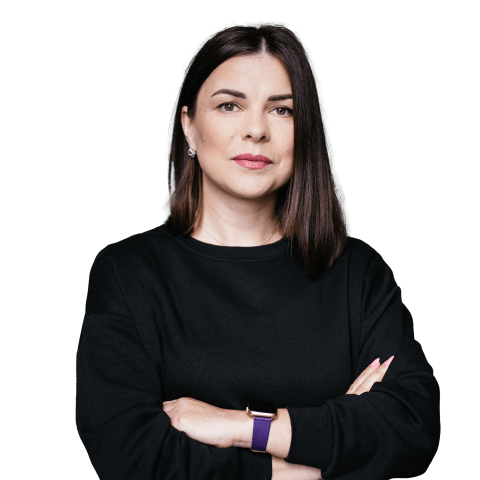 Kateryna Rybachok
Head of Recruitment