Machine learning
and AI
Even though AI was founded more than 60 years ago, it has exploded very recently. This mostly has to do with the emergence of powerful hardware, cloud and mobile technologies that allow handling and processing of Big Data.
Lemberg team leverages these opportunities to develop Machine Learning (ML) algorithms that turn Big Data into meaningful information for the end users. Reach out to us to learn how your product can generate exceptional value powered by AI.
Our expertise
Lemberg's ML & AI Team combines academic Data Science knowledge and excellent IT engineering skills. 
Project types
Activity trackers
Chatbots
Autonomous vehicles 
Smart wearables
Robotics
Technical expertise
Raw data collection and pre-processing
Mathematical modeling and neural network training
ML implementation (API, SDK, etc.)
Data science team
Experience in consumer, industrial and medical projects

Took part in academic and commercial research

Own tool-set for data analysis and cleanup
Data science team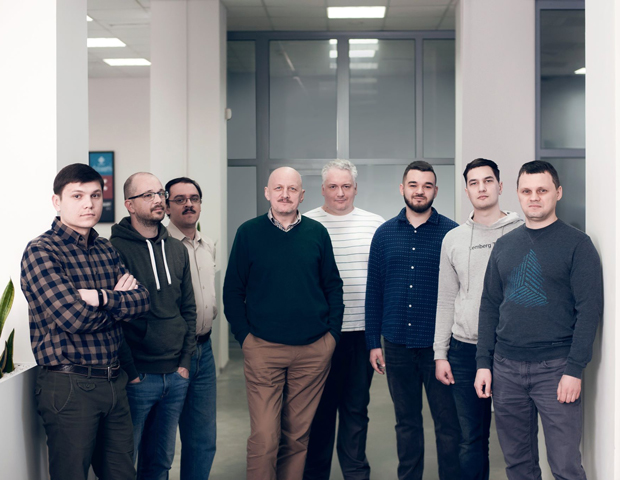 How we work
Frame the Problem
Identify key business challenges and desired goals
Collect Data
Collect all data provided and find out additional data points
Evaluate Data Quality
Evaluate the quality of collected data to figure out how it will impact the training process
Preprocess Data
Structure collected data and perform data clean-up to improve accuracy
Use Chosen Machine Learning Algorithm
Select optimal machine learning algorithms, in case of neural network – design the topology, then train the network and perform results analysis
Implement Informational Model
Wrap up the data model in a library and then integrate it with a business product (app, backend or firmware)
Evaluate Modelling Result
Evaluate final results, iterate and continuously improve your data model
What you get
Research report
Brief information on the experiments carried out during the research, their methodology, the result obtained and their interpretation
Prototype
Implementation of developed algorithms in form of Prototype
Informational model
A model obtained as result of data processing with machine learning algorithms in form of neural network, configured fuzzy logic controller, mathematical formula etc.
Algorithm correction
Tuning and optimizing of algorithm for better performance
Collected datasets
Data sets contain the value of informational parameters of the modeling object and are used to construct and validate an information model of object or process.
Field test report
Report with results of comprehensive Field testing of the prototype and their interpretation
Algorithm description
Description of the principle of the functioning of solution
Description for patent registration
For the know-how found during the research, technical documentation for the registration of a patent for a utility model may be prepared.
Contact us
Please tell us more about yourself and your project.
Lou Dutko
Chief Technology Officer