Machine learning
and AI
Even though AI was founded more than 60 years ago, it has exploded very recently. This mostly has to do with the emergence of powerful hardware, cloud and mobile technologies that allow handling and processing of Big Data.
Lemberg team leverages these opportunities to develop Machine Learning (ML) algorithms that turn Big Data into meaningful information for the end users. Reach out to us to learn how your product can generate exceptional value powered by AI.
Our expertise
Lemberg's ML & AI Team combines academic Data Science knowledge and excellent IT engineering skills. 
Project types
Activity trackers
Chatbots
Autonomous vehicles 
Smart wearables
Robotics
Technical expertise
Raw data collection and pre-processing
Mathematical modeling and neural network training
ML implementation (API, SDK, etc.)
7 steps of Machine Learning
Data science team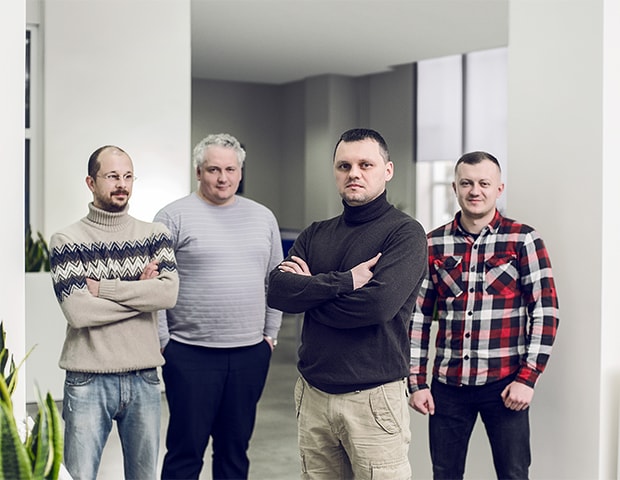 Data science team
Experience in consumer, industrial and medical projects
Took part in academic and commercial research
Own tool-set for data analysis and cleanup
Technologies we use