Cloud Architecture Design
Leverage the power of the cloud for an accessible, scalable, and secure system infrastructure tailored to your business needs. Our team of certified cloud architects and DevOps engineers will discover and design an efficient cloud environment from scratch for your new product or assess your existing architecture to optimize costs, improve performance, and ensure trouble-free scaling.
Tech Stack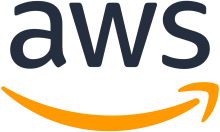 Cloud Support & Maintenance
Proactively monitor your cloud performance and maximize system uptime with our team. We provide maintenance and support for products we help deliver as well as for existing production systems. Our cooperation will be based on an annual service-level agreement so you can plan your expenses efficiently.
Let's build something great together!
Reach out to Yuriy to discuss your business needs and learn more about Cloud & DevOps services at Lemberg Solutions.
Yuriy Chen
Head of Cloud Engineering
More about our cloud & DevOps services
Our Cloud & DevOps Expertise
Lemberg Solutions has an extensive expertise providing cloud and DevOps services. Our team can build your DevOps environment from scratch, uniting operations, quality assurance, and development professionals into an effective cross-functional team. The creation of efficient CI/CD pipelines and a completely automated DevOps process flow will result in a much faster development process while maintaining the quality of your products.
You will know exactly what cloud strategy to use to meet your production demands with our cloud and DevOps engineers. The AWS-certified experts on our team can recommend the right AWS services that will suit your software development needs. And if you want to take the Microsoft Azure or Google Cloud Platform route, LS cloud architects are here to build your cloud environment from the ground up. For clients who already have a development environment, we provide through cloud architecture audits to ensure its most optimal and cost-effective performance.
As a DevOps services company, we can also plan your cloud migration. Focus on increasing your business scalability, while our Cloud DevOps services team works to decrease time-to-market, helping your product gain ground quickly and stay scalable in the long run. 
Why Choose Lemberg Solutions for Cloud and DevOps Services?
Business owners who want to move their software solution to the cloud environment seek secure DevOps cloud services. Our company has obtained the ISO 27001:2013 certification, which means your data stays well protected in our hands. 
Our engineers are certified professionals capable of maintaining a highly effective and smooth continuous delivery of your software. Also, our CI/CD practices draw from our profound industry knowledge, helping to provide you with the right cloud and DevOps solution even at times when your business starts growing rapidly. 
Leave software installation, configuration, and infrastructure development to our engineers and focus on your core product and business scaling, while the software development tasks you used to complete manually become fully automated. The creation of a centralized, safe, and structured environment will facilitate growth and boost your software's performance. The right approach to automated tests run after every change of the code helps us detect hidden bugs at an early stage and fix them immediately, which ensures significant time and money savings for our clients.
Our expertise has allowed us to win over more than 300 clients across Europe and North America thanks to our considerable experience in a wide array of industries, including healthcare, consumer electronics, digital media, smart home, and sports tech. With 15 years of experience and more than 800 projects successfully delivered to our clients, our team of 200 engineers, architects, designers, project managers, business analysts, and data scientists is ready to take on your technological and business challenges and provide you with an efficient cloud and DevOps solution that will skyrocket the success of your product.