Web development for the Dutch Drupal Association
About the client
The Dutch Drupal Association is based in the Netherlands and focuses on supporting Drupal development and promoting the CMS in their country.
The challenge
The Dutch Drupal Association was in search of professionals who could build a fresh website to show that Drupal is perfect for providing compelling digital solutions. They also had a tight deadline and design-specific requirements, including animations on their website, which narrowed down the number of professionals they could turn to for help.
Delivered value
The LS team delivered the final results swiftly and ensured the animations performed correctly and smoothly. Applying Drupal 9 and CSS, we renovated the website's back end and visual side.
The process
The Dutch Drupal Association needed to refine their website to give it a more modern and appealing look.
As a rule, they communicated their needs to their partners (DDA members), but because of the Russian invasion of Ukraine, they decided to support the Drupal community in our country by outsourcing their project to a Ukrainian Drupal development services vendor, thus seeing us through this difficult time. The Dutch Drupal Association provided us with the designs and overall idea behind their website, with their main focus being visual enhancements.
We agreed on project-based cooperation and provided an estimate to the client according to their requirements. Our PM ensured that the Dutch Drupal Association received time reports every month, and the LS team stuck to the Agile approach and was engaged in sprint-planning meetings as needed.
LS Drupal developers created the whole website from scratch using Drupal 9 and the Layout Builder component-based approach. In this way, we ensured the website's flexibility and ability to add the components in any order desired. The biggest part of the project was devoted to animation development, including splash screen, sliders, frames, and content animations. We didn't want to build them using images or SVG vectors and instead used various CSS and JS solutions. Thus, we established better animation performance, both in speed and flexibility.
Even though our developers created an English version of the website, they still took into account the client would add the content in Dutch. Consequently, the LS team took care to ensure the components would match this language specifics in the future.
Additionally, LS developers carried out the event list feature. The task was to generate an event component that would automatically form the list, sort it in the right order, and delete those events that had already passed.
We also worked on adapting the website to the mobile version to make sure everything worked as planned and subsequently tested a freshly developed site.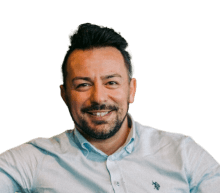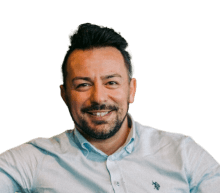 Our mission was to have a very great website for the Dutch Drupal Association: www.drupal.nl. I think we did a great job together with Lemberg Solutions, as I really enjoyed delivering our project.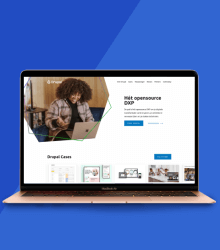 INTERESTED IN THIS CASE STUDY?
Download the full case study in PDF to save it for later.