Cross-team collaboration can be a hard nut to crack, especially if it is not only internal teams you need to engage in a project, but also external ones. Truth be told, there are two sides to the coin. On the one hand, cooperating with teams from IT vendors always heralds great change and growth. On the other hand, it means that there will be new people involved in the project, which can get things messy if you don't take the necessary steps to organize the process. 

But the good news is that cross-team collaboration is not a road not taken. It is something many companies have been through: from young startups looking for cost-effective solutions to large enterprises interested in shaking up their systems or automating certain processes. In this article, we have compiled our tried and tested tricks that work wonders for cross-team collaboration and help companies get the most out of their partnerships with external partners.
What is cross-team collaboration?
As a rule, cross-team collaboration takes place when you have a project and need people with different functional expertise to put their heads together in order to achieve a certain goal. For instance, you might set out to develop a new product and will need the tech team to build it, the design team to make it user-friendly, and the marketing team to present it on the market, to put it simply. However, this type of collaboration does not have to be only about internal processes. In many cases, cross-team collaboration takes on new levels and involves external partners where you need to make sure that your internal and external teams seamlessly move together towards a common goal. And it is this collaboration that can get problematic sometimes. Here are some tips and tricks you might want to keep in mind for better project outcomes. 
How to set up secure cross-team collaboration?
Effective cross-team collaboration is heavily dependent on how well you know potential traps and ways to safeguard your projects from them. Problems and solutions can vary, but there are a few collaboration strategies that will give you more confidence in your upcoming projects from day one. 
Exchange project information
Time and again, projects fail because external and internal development teams do not have access to the same amount of project information. Be it because of lack of trust, questionable project management practices, or even the good old human error — badly informed partner teams cannot alight their plan of action and synchronize with the processes guiding internal teams. All drama aside, this miscalculation can lead to project delays and countless revisions at best, with the worst-case scenario bringing project failure and budget loss. 
So what do you do to enhance cross-team collaboration when working with an IT vendor? Invest sufficient effort into team onboarding, take a discovery workshop before launching your project, and make sure the new team understands how your system works or how you expect it to turn out once they are done with it. On top of that, give your team access to all the information they might need when providing services and keep everyone in the loop in case something changes when the project is already running. Finally, if you have a considerable time zone difference, don't forget to record your video meetings so everyone can catch up if they miss something of importance.
Leverage offline contact
Using various chat tools is certainly a must, but you won't get far with Slack alone. After all, there is always the possibility that a chat message can get misinterpreted and your teams will end up not really understanding each other. And it is not only about project-related communication. You need to invest time and effort in cross-team collaboration and make sure your teams bond on a personal level too, which is hardly possible with online chatting. 
From online calls and events to offline workations and meet-ups — there are lots of paths you can take to help your teams get to know each other and start vibing, if you will. Frequent business trips can also make amends if time makes your people feel distant from each other. Ultimately, the more comfortable you feel with each other, the smoother your projects go.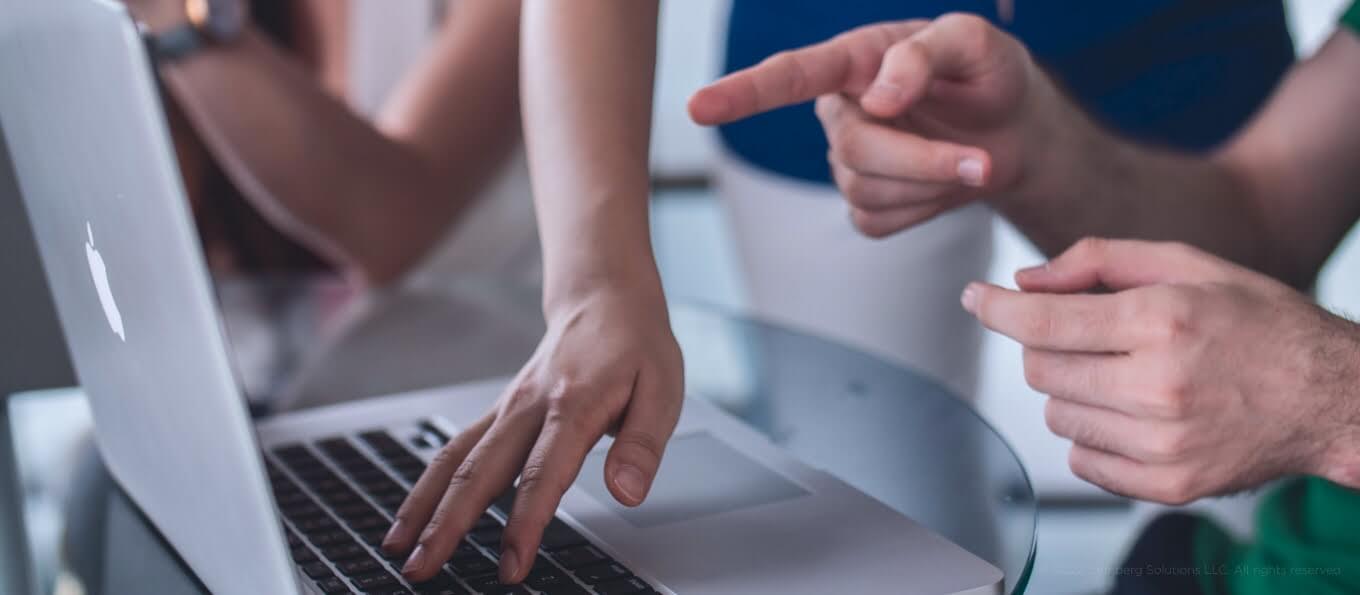 Arrange direct communication
The he-said-she-said approach has never made any cross-team collaboration more efficient than it could have been without it. Adding unnecessary communication clutter will increase the chances that your project runs into a human error. Essentially, having your development teams talk via a manager builds a wall between the two groups, kills time, reduces trust and understanding. Not to mention that such an approach can hand hold you into other traps like lack of project information, misaligned goals, cultural misunderstandings, to name a few. 
A sure way out of this trap would be to have all team members meet each other, be it online or offline, provide them with channels for direct communication, hold regular meetings, and foster a culture of accountability. Another idea worth considering is letting your remote team have regular meetings with their end customer (depending on who it is in your case) to increase their motivation and make sure your "expectation" and "reality" pictures match. But this is not to say that you should miss out on a radio silence day here and there — people still need space for better focus where they don't get disturbed too much.
Connect your in-house and remote teams
Lack of trust between external and internal teams can either make it or break it for a project. At the end of the day, people work with people, not with technology only. Fruitful cross-team collaboration, therefore, is a product of genuine trust between the experts who work together. This is why you need to break the news about the remote team joining in with a proper strategy in mind: your in-house team should never be threatened or feel like they are getting replaced. Above all, getting new hands on the project does not mean that your internal team is "not enough," it means that the company is experiencing exponential growth and needs reinforcements fast. 
To avoid such a problem knocking on your door, be sure to inform your team early on about the projects you are planning and the additions that will be taking place, if any. Let the team understand why you are hiring temporary help, how it will benefit the company and the current staff in particular. Additionally, don't miss out on the opportunity to "connect" all of your teams by inviting them to join each other's meetings and demos to get a clear idea of who is working on what in the project and within the company. 
Align goals and priorities
According to a recent report by the PMI, as many as 37% of projects fail because of unclear goals. And truth be told, a lack of clear goals and priorities can wreak havoc on your projects even if it's only an internal team that is working on it, not to mention remote teams. But add even more people into the picture — and what you end up with is a group of experts who are not sure what they are doing, why they are doing it, and what they should prioritize to bring the project to success. 
Cross-team collaboration asks for goals and priorities that are set in stone and agile at the same time, as paradoxically as it might sound. When your remote and in-house teams have common goals in mind, it will be much easier for them to align all processes and get flexible to accommodate each other's needs. But what many companies fail to realize is that one way or another, you always need to have a clear definition of roles and responsibilities within your teams for someone to guide the decision making process and settle controversial questions. And it is no less important to have a KPI system in place to always easily determine the performance level of each team member.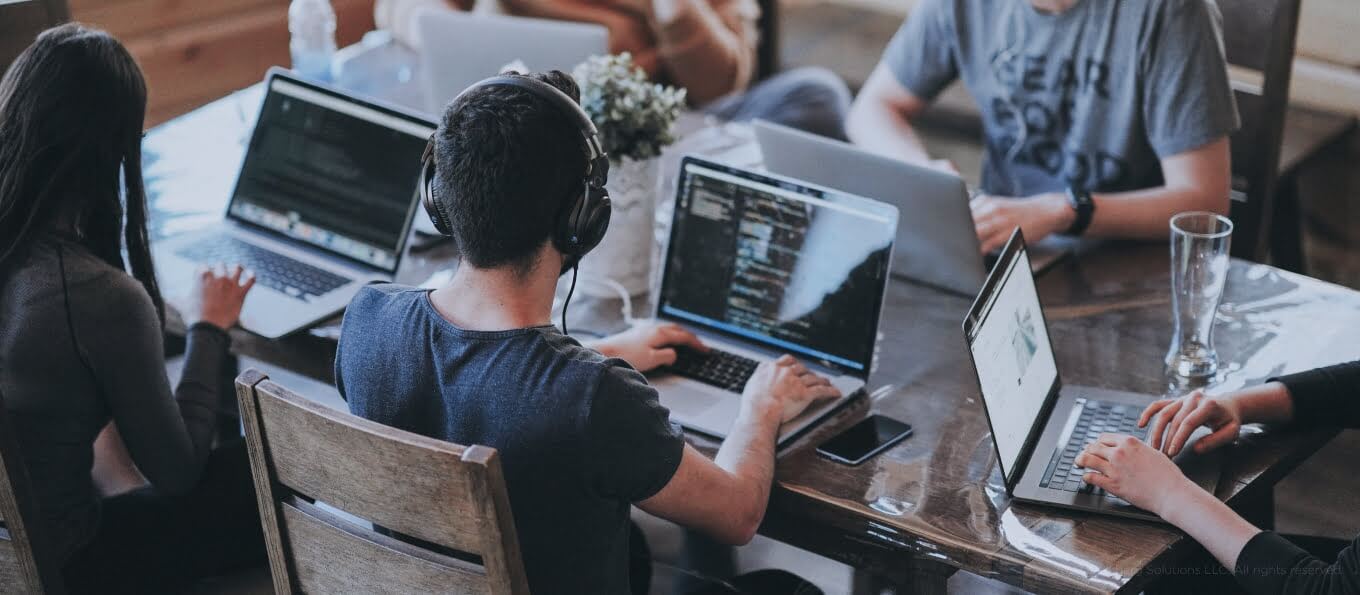 Account for various personalities 
Like it or not, but effective team management is impossible without the human touch in it. That is, understanding the uniqueness of the individuals you work with is paramount for team success. Not to mention the importance of this people-approach when it comes to cross-team collaboration with IT vendors. After all, more often than not, this collaboration will mean that you have people with different backgrounds and ethnicities working on the same project, making both a cultural and a professional contribution to the process. 
In order to help your teams overcome their cultural differences and do their best work on each project, consider holding frequent online and office meetings, get people to talk about their culture, and encourage them to study each other's differences. In short, turn a potential weakness into a strength — get people to enjoy working with each other instead of being skeptical of each other's personalities. 
Encourage transparency and collaboration
Lack of transparency undermines trust, which, in turn, inflicts damage on the quality of cross-team collaboration. Project transparency is like the magic pill that can dissolve conflicts and misunderstandings, solve problems, or even predict and prevent potential issues. Understanding who is responsible for doing what part in the project always makes it easier for teams to organize their work, meet deadlines, and make sure no one is left on standby. 
There are lots of ways you can achieve transparency in the workplace. First and foremost, transparency is about communicating and being honest about the state of the project and the role everyone has to play in it. Additionally, you can achieve transparency by making sure everyone has easy access to real-time data about the project and gets an update if some priorities change. Finally, transparency is a culture you need to foster both on the individual employee level as well as on the global company level from the very beginning of your journey.  
Successful cross-team collaboration isn't magic and it doesn't come easy. It's highly dependent on the people involved, infrastructure, and company culture. On top of all the tips mentioned above, here at Lemberg Solutions, we have more aces in the hole that help us secure excellent cross-team collaboration. One of them is that we always assign a certified PMO to each project we take on, which means all set-up processes are in place, everyone knows what they should be doing, and projects run like clockwork.
If you are looking for an IT vendor that knows just how important cross-team collaboration is for business success, feel free to check out our services and contact us.