You need tech advisory if
You're looking for professional feedback on the technical feasibility of your new product idea and the best development approach to bring it to life.
You lack in-house expertise to introduce a new technology or process.
Your existing product is unstable and needs improvement.
You're switching tech vendors and need an independent assessment of the previous vendor's work.
Your company is growing and you want to scale up in the most efficient way.
Process
Discovery call
Leave your request using our contact form.
We'll follow up within 24 hours.
You'll share your business needs with our tech expert.
Research & analysis
Once we have all the necessary information, we'll:
assess the technical feasibility of your idea or analyze your existing product,
detect pitfalls,
develop an improvement roadmap.
Presentation of results
We'll share:
the outcomes of our research,
the improvement roadmap.
Cooperation setup
We'll discuss:
the cooperation model that meets your needs,
the agreement between your company and LS,
the official start date.
Let's build something great together!
Get in touch with Lou to discuss your business needs and learn more about tech advisory services at Lemberg Solutions.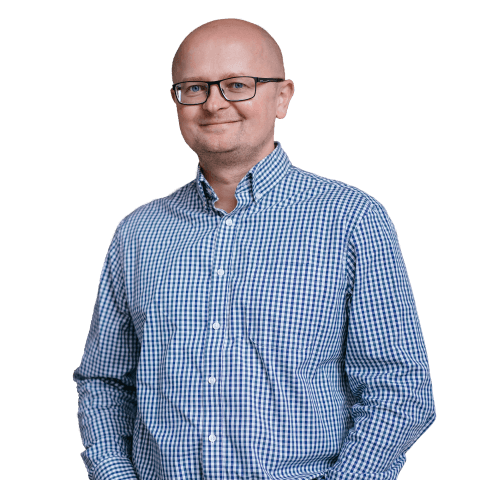 Lou Dutko
Chief Technology Officer
Lou Dutko is in charge of the technology strategy at Lemberg Solutions and leads our AI & DS team.