You need product development if
You're looking for an engineering team that can take ownership of your product.
You need a technical partner who can take responsibility for results.
You want to shift your focus from low-level product management to strategic decisions.
You want to reduce communication overhead and increase velocity.
Process
Cooperation
What our clients say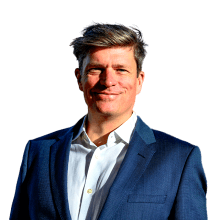 Having many years of experience working with development agencies, Lemberg Solutions is one of the best. They are well organized, well staffed, and have the communication skills needed to work through ambiguity. We have been quite pleased with their work and their approach.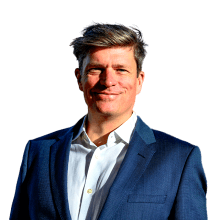 Let's build something great together!
Reach out to Slavic to talk about your business needs and learn more about product development at Lemberg Solutions.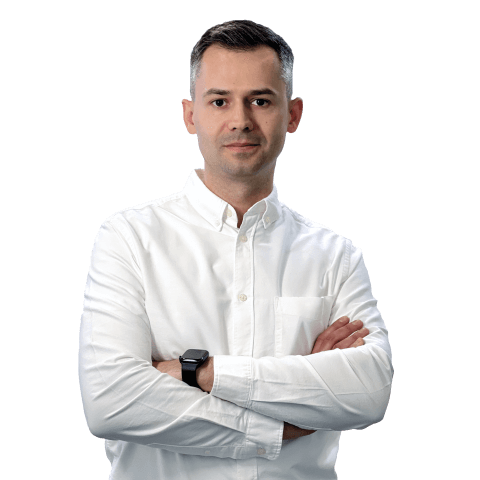 Slavic Voitovych
Head of IoT Business Development
More about product development at LS
What Products Can You Build with Lemberg Solutions?
Our multifaceted team provides custom software product development and hardware engineering in the realms of IoT, digital experiences, and artificial intelligence.
If you're working on an IoT solution or are only considering the possibility of building one, our team of hardware and firmware engineers, interface designers, and web and mobile developers will use their extensive industry know-how to deliver a complete IoT device equipped with all the necessary integrations and ready for mass production.
Those of our clients that are looking to expand their presence and drive leads in the digital space can leverage our outsourced software product development services to get a web or mobile application, build an ecommerce store, or develop a custom content management system. Additionally, digital agencies can take on our engineers as an extended team to boost their engineering capacity and speed up delivery.
Finally, our data science team is here to reveal patterns in our clients' data and help them use it to make their offerings smarter, automate business operations, and discover new production efficiency by means of AI.
LS Product Development Process
We apply a 360-degree approach to providing our product development services, which means we can take your project from requirements elicitation through every stage of design and development all the way to support and maintenance.
Any product development journey kicks off the same way at Lemberg Solutions — with an in-depth analysis of the client's requirements (step 1) and a series of discovery workshops (step 2). Next, we do detailed project planning and estimation (step 3) to align the client's expectations with our capabilities. This stage usually lasts between 3 and 5 weeks and lays the groundwork for the success of the subsequent development activities.
Step 4 is planning out product architecture and creating interface designs. Once that is done, we are finally ready to launch into the development stage, with our QA specialists working side-by-side with engineers to make certain your product works flawlessly once it reaches the users (step 5). As the final, sixth stage of our cooperation with clients, we support and maintain the products we deliver to make sure they stay secure and up-to-date and function as expected.
The combined efforts of our design, engineering, and QA teams are managed by our certified project managers who ensure accurate resource planning and timely delivery as well as productive interactions between cooperating teams and stakeholders.
Why Companies Choose LS for Product Development
15 years of operation. Lemberg Solutions has been supporting companies on their product development (software and hardware) journeys for over 15 years, meeting their needs for IoT, digital, and AI solutions.
Regular communication. You'll be in touch with our team at each stage of the product development life cycle, always keeping your finger on the pulse of the project's progress and having your ideas and requests heard.
Top-tier engineers. 80% of our staff are middle and senior specialists, with 63% having at least 5 years of professional experience. This means that no matter which LS engineers join the development of your solution, you get an A-team with exceptional expertise and the most relevant industry experience.
360° service. We cover the entire spectrum of product development services, which means your product will be designed, developed, tested, and maintained in one place without any need for you to onboard additional contractors.
About Lemberg Solutions
We are a 200-strong team of web and mobile developers, hardware engineers, solution architects, data scientists, UI/UX designers, QA specialists, project managers, and business analysts serving clients across Europe and North America out of Lviv, Rivne, and Lutsk in Ukraine.
In 15 years, we have delivered over 800 projects, built a wide network of clients and partners, and had our information security and quality management practices recognized by ISO 9001:2015 and ISO 27001:2013 certifications.
Our dedication to continuous improvement in everything we do, focus on productive collaboration, and hunger for achieving ever-greater results distinguish us as a service provider and define the values we bring to the table in every collaboration we establish with our clients.