Video ad creator for a fashion retailer
About the client
Our client is a Germany-based fashion retail and wholesale company that unites two brands. Their collections are sold both online and offline at more than 2,000 trading partners across Europe.
The challenge 
The client wanted to create a tool to help their Product, Design, and Marketing teams reduce the time spent on the creation of marketing materials. The pace of their ad campaigns is brisk, therefore they need an application that would allow fast delivery of marketing materials.
Delivered value
To ease the workflow of the marketing team, we designed and developed a web product with user roles for designers and content managers. It used to take them about two weeks to create one campaign, but now it's only a few days. The bottom line is that this app can save up to 80% of useful employee time to deliver more results.
The process
Our cooperation began with the requirements gathering. We engaged our BA to help align all the stakeholders' vision on the whole product scope, translate this into technical specs and user stories.
Сoncerned about the quality of marketing materials, our client outlined a vision of a video editor that would process images, text, as well as Full HD and 4K Ultra HD video. Working with videos of large formats requires enormous computational resources. Therefore, we suggested building a proof of concept (PoC) in the first place. 
After confirming the technical feasibility of the idea, our team split the backlog and planned several sprints to start the actual development process. From here on, our PM was able to groom the backlog, prioritize features, estimate tasks, and plan sprints and QA reviews. On the technical side, we decided to use Node.JS, React, and AWS.
First, we labored over the creation of templates for Instagram stories and advertising panels. In the early stages, these were two separate projects that we merged into one for the convenience of designers and content managers.
After that, we added the ability to use different kinds of animations for elements of the template — appearance, disappearance, scale-up, text-typing effect, etc.
Now, editing a template, designers may take advantage of various parameters, such as font size, layer elements, placeholders for prospect images or videos, and a preview mode. The app has several built-in transition and animation effects that help to jazz up the video. You can also set the start time and speed of an animation effect.
Technologies
React
Node.js
VirtualGL
PostgreSQL
RabbitMQ
AWS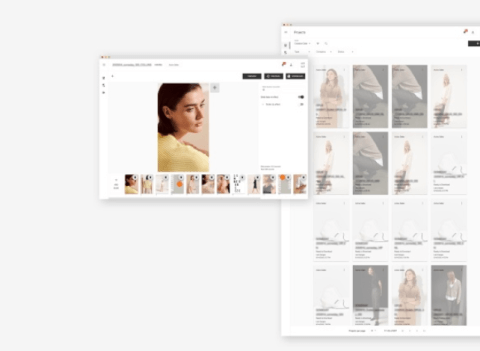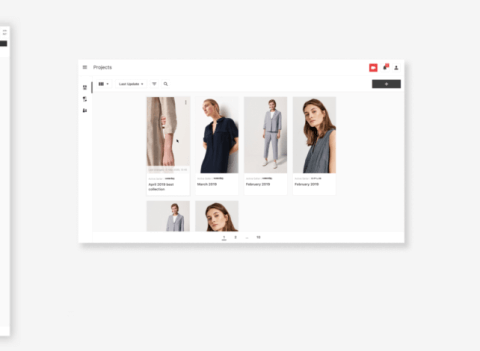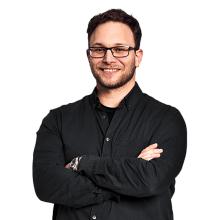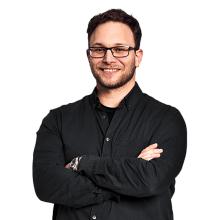 Lemberg Solutions is not only one of the most capable agencies I have ever worked with, but their level of passion for the project is also only topped by their expertise. This expertise owes a big part in the overall success.
INTERESTED IN THIS CASE STUDY?
Download the full case study in PDF to save it for later.