Let's build something great together!
Get in touch with Pavlo to discuss your business needs and learn more about ASPICE/ISO 26262 development processes we follow.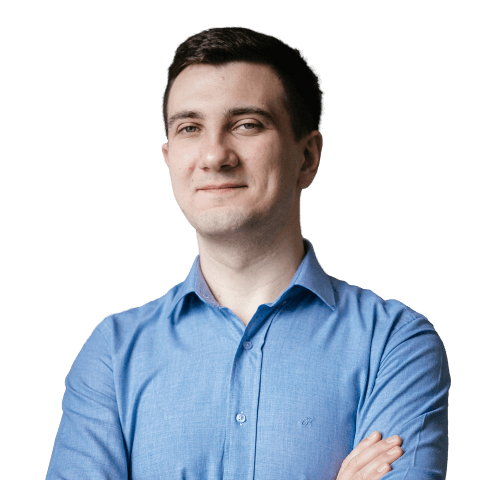 Pavlo Matiieshyn
Head of Embedded Development
With over 11 years of experience and over 30 completed embedded projects, Pavlo is responsible for setting up and delivering top-notch embedded services to meet the original project requirements.
 
Why us for automotive functional safety
Automotive SPICE expertise
ASPICE helps automotive suppliers incorporate best industry practices to identify defects earlier in development and ensures meeting OEM requirements. We have already implemented the core ASPICE development practices into our SDLC and keep enhancing our approaches according to ASPICE. That's why the software and hardware solutions we create for automotive always have high quality and reliability.
ISO standards compliance
We build teams with ISO 26262-certified engineers to serve the leading OEMs and Tier 1 supplies in automotive. Lemberg Solutions also complies with other standards regulating software quality, including ISO 27001:2013 and ISO 9001:2015. It enables us to create safe solutions for end-users while arranging the software development process with the ultimate security and efficiency.
AUTOSAR expertise
We apply AUTOSAR Classic guidelines and tools like Vector, Etas, and Elektrobit, following the industry-standard approach to embedded automotive software architectures. These best practices ensure high security, safety, predictability, and responsiveness of the developed solutions. AUTOSAR-based scalable software development also helps us increase project implementation speed and simplify product integration into the car control system on the manufacturer's side.
V-model and SAFe development
The Lemberg Solutions team uses a V-cycle model and the SAFe framework to manage complex automotive software development projects. We align the implementation/coding phase with verification and validation for proactive defect detection. Such a project management approach allows us to set up a smooth engineering process and meet the initial requirements with the final product.