TechCrunch Disrupt is back in Europe since their last event in 2013. Again the host-town is Berlin. And there are several good reasons for that. More and more we hear that Berlin is quickly emerging as a startup hub, as opposed to more expensive places like London, New York or San Francisco. Berlin is a home town for many startups who came here because of favorable environment and fast growing tech scene.
Disrupt Berlin event was packed with hundreds of early-stage startups at the Startup Alley mostly showcasing their ideas in search for exposure and investment of course. Startup Battlefield with 15 startups fearlessly competing against each other for a chance to win €42,000 and the coveted Disrupt Cup. It was super interesting to attend fireside talks, panels and workshops delivered by key people from local and global tech scene, to name a few - Slack co-founder and CTO Cal Henderson, ABB CEO Ulrich Spiesshofer, Parrot CEO Henri Seydoux, and many others.
One of the key event highlights was the debut of the all-electric Moia van, a startup backed by Volkswagen. Last year they made a commitment to showcase their first product delivery, and here we go. So Moia is a future urban ride-sharing service, their closest competitor is Via. But we think that Moia has pretty much convinced us why they would lead the future of urban mobility. A luxurious experience for less than the cost of a taxi? Yes, we look forward to seeing this on the streets of Berlin and far beyond!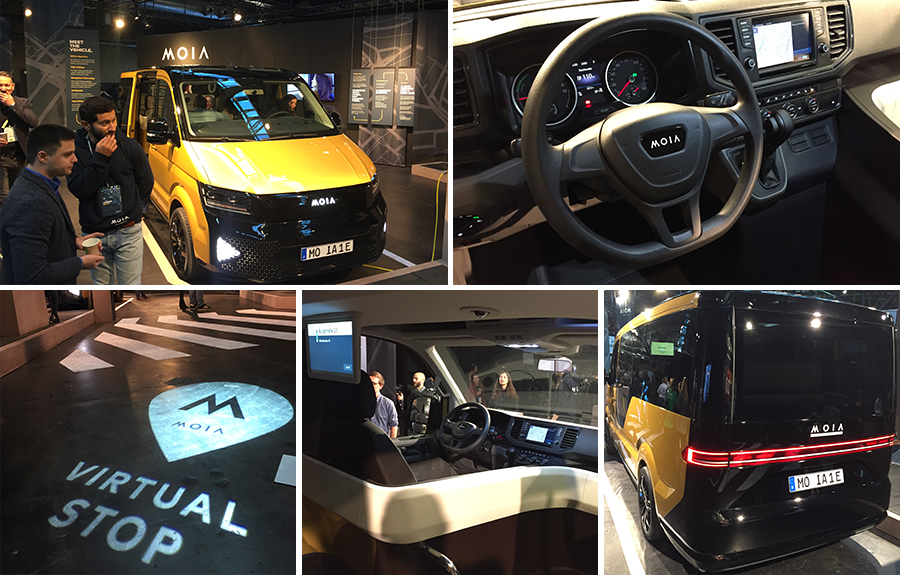 We were pleased to meet and chat with a big number of other hardware startups at the Startup Alley. Our attention was particularly drawn by several of them: Wear.Works - a haptic wearable device that helps visually impaired and blind people navigate. Mitte - brings top quality water to your house. Tennibot - an autonomous robot that detects and collects tennis balls. Stark Mobility - an electric skateboard - step on it, tilt your body, and ride!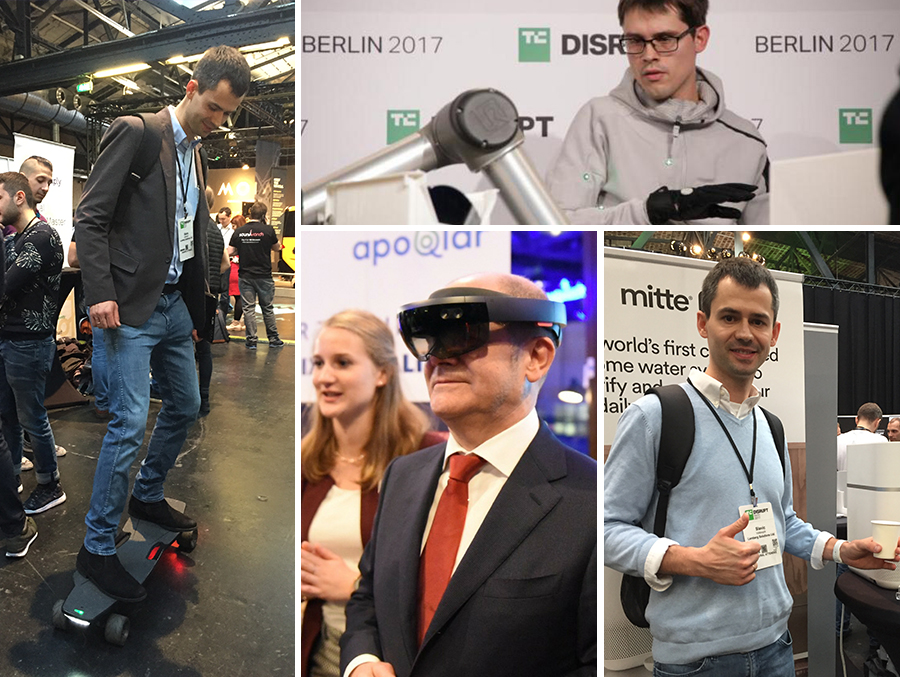 In a workshop with Google dedicated to Machine Learning we learned that it might be useful to leverage Kaggle Datasets - a popular resource where everybody is welcome to contribute and take advantage of many datasets to help facilitate your ML algorithms development. Great to hear that the line of Google's pre-trained ML models like Vision API, Speech API, Natural Language API, Translation API is now extended with a Video Intelligence API (in beta). This new model will help with things like label detection, enables video search, insights from video, etc.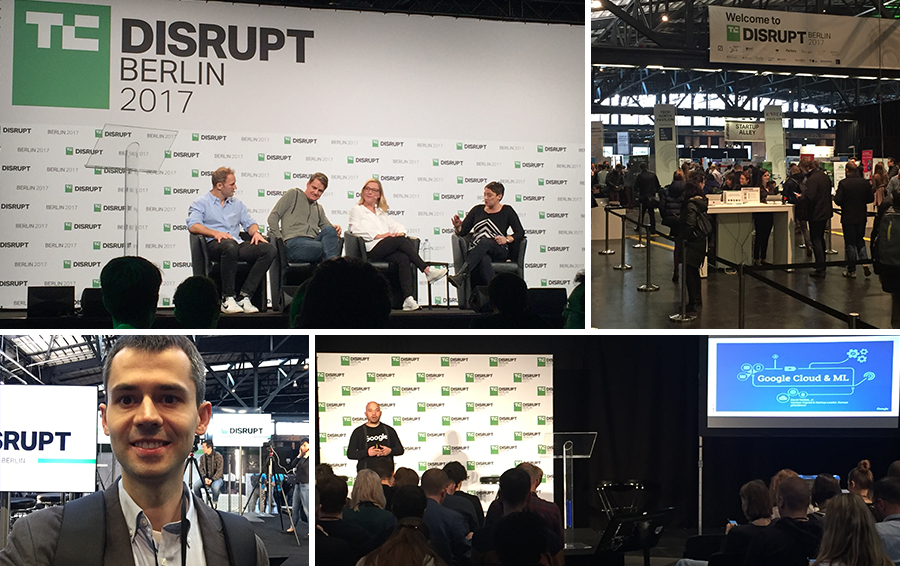 Back at the main stage, Berlin's top venture capital investors Tanja Kufner, Christian Meermann and Christian Nagel spoke about why Berlin is emerging as a startup capital, with global tech powerhouses followed by German corporates who want to establish their footprint here. "Even though Berlin is becoming more expensive, you can look for resources in other places like Ukraine", says Christian Nagel.
All in all, Disrupt Berlin has made a positive impression on us. Unlike other huge events, there were no window-shoppers just looking around, this event is solely for tech people networking together all under one roof. The venue was not so big, so it felt a little tight but it was also structured really well so we navigated easily, without wearing out our boots too much. We can't wait for the next event!