As a year is nearing to its end, we can say that one of the hottest topics of 2015 in technology were wearables. Do you recall CES 2015? In particular a number of apps for the Apple watch has nearly doubled in the past few months. We are proud to be a part of this statistic. Recently, Lemberg team had a chance to work with FDThinking on their `relationship saving` project for Apple watch. Twenty8Watch App is a smart countdown,  that  allows to keep track of the monthly cycle of the woman in your life to understand her better.
I interviewed founders of  FDThinking.com Johann Badenhost and Tatjana Thomas about Twenty8Watch app and their experience developing application for a wearable device.
How was the Twenty8Watch idea born? Relationships between men and women are quite personal area. Why have you decided to bring those to technology?
PJB: The idea was born one day in good conversation, actually I think our female co-founder started the conversation discussing how to help men survive another winter. The men were complaining that there was just no way of predicting the moods of women around certain times of the month. It really bothers her that men are so clueless.
TMT: Well, winters in the USA are harsh. It's not uncommon to get stuck inside with a loved one for days, sometimes weeks. Sometimes you want to hurt your loved one really really bad, and sometimes you love them so much one of them ends up pregnant, always the female (me), all due to a winter storm and all depending on what day the female in in the cycle.
On a serious note, men have a hard time reading women and their encrypted glares. I think we are pretty clear in what we want. How can we help men understand women a little better, and what women want?! There should be an App for that! I thought, please somebody make me an app that speaks to my other half!
I have to advise our users not use this app to prevent a pregnancy, this app was made to help men think with their head, the one with a brain. Twenty8Watch cannot help you raise your children. Use protection. Wrap it up.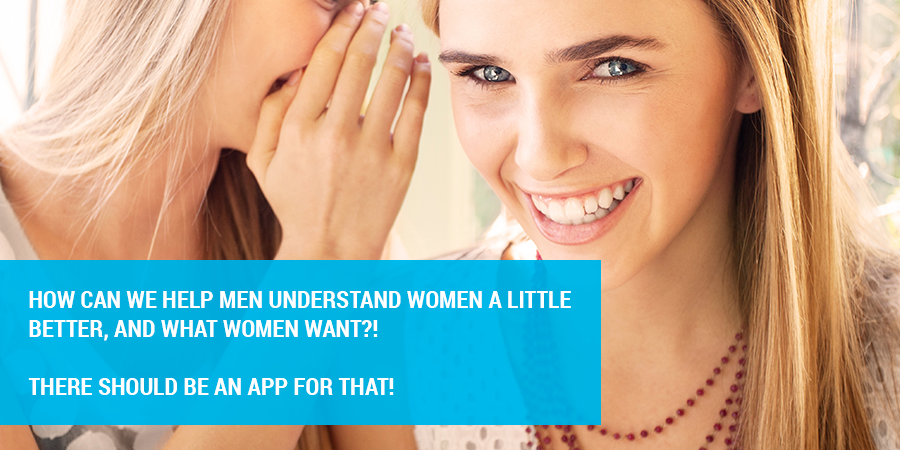 PJB: The idea stuck in my head. The next morning I left on vacation. We drew few rough drafts overnight, and the next day we completed the sketches, wireframes and ideas of how far we want to take this. Before the end of the week Twenty8Watch went into development! All this happened while playing and swimming with the kids and enjoying some sun. 
Many entrepreneurs live their idea. So often do we, here at Lemberg. Frankly speaking, many of us and our friends are already Twenty8Watch fans. How is this applicable to you and your team?
PJB: Oh we use the app every day! My wife too! She would say: "According to the App, do I love you or hate you today?" I am very careful when answering her, she is from Europe. I always have to glance at the app and then I either grin, hide or run, all depending on what day she is in the app cycle.
Will I be hurt after this fun interview?
Probably.
Joke on the side,  I am very proud that we can design something I can use in everyday life. Using technology to enhance a relationship is not a bad idea after all. The app is actually quite personal and if combined with and used as a conversation point, it could create meaningful interaction that would benefit any relationship.
TMT: We have three more apps to build and I cannot do it alone, let's keep PJB alive with the help of Twenty8Watch. 
Being European myself, I can be an evil, hormonally wicked female at certain times of the month, I bite my tongue quite often. I can write a whole manual on that topic but we don't have the time for that.
PJB: I supply her with chocolate and tea, it's how we compromise, or it is maybe how I keep her quiet, she talks way too much when she is in her green app days. It is all in good fun, but if our app works on European women of feisty nature it should work in any household. Even if they yell in German!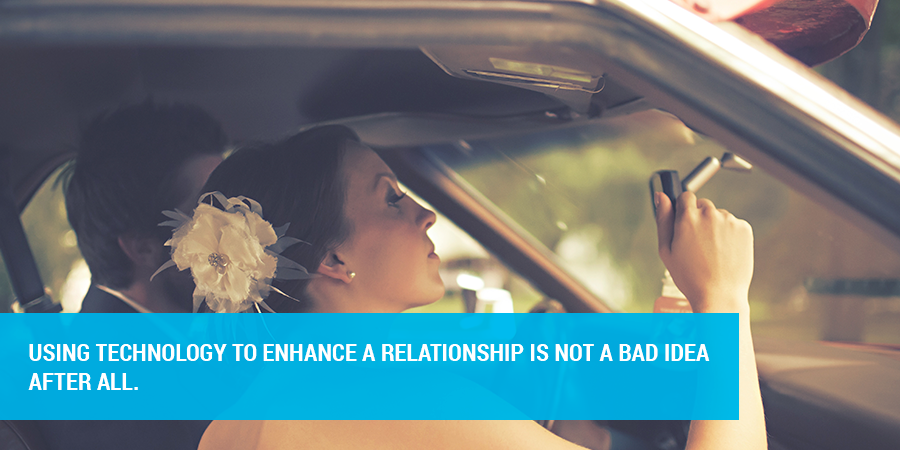 ...and now a tricky question from our CTO: "What would you advise to do a Twenty8Watch user in case he feels like booking a restaurant for a romantic evening with his wife, but the watch app alerts about "She Wants To Hurt Me" day and strongly recommends to stay away, smile and wave to survive?"
PJB: Mentally make it a "pleasant night out". Drop the "romantic night out" idea. If something will happen, it will happen spontaneously.
Go on dates without having any expectations. We want our app to make men court  their women again. And they all lived happily ever after.
The End.
TMT: You mean date their loved one again?! Nobody says court anymore.
Our app is helping men think and  predict what our bodies are telling our mind.  We want men to take time and learn their partners. Communication, communication, communication. Twenty8Watch app might help men understand our unpredictable nature, but communication with a partner is the most important part of any relationship. With communication we can change bad habits in men and also in women.
Happy wife, happy life,  everybody gets lucky and lives happily ever after. If it all fails, smile and wave. Maybe hide!
According to the recent statistic less than one percent of all iPhone apps now in the App Store are accompanied with Apple Watch app. Why have you decided to go this path?
PJB: There is a lot of talk about wearable technology and yes, it is still early days to predict the full potential and practical application. At FDThinking we believe it will grow to maturity - that a device like a watch will become a more selective version of our mobile technology needs. Smartwatches are still priced out of reach of most people but this too will become more affordable as the technology advances.
TMT: It is so exciting to be in the the 1% of the over 1.5 million iPhone apps now in the App Store. Thank you Lemberg Solutions!
We will see the full value in wearable technology soon, the prediction for 2016 are 80 million in wearable sales. The health and medical application of having a device that can monitor your body opens a new world and way of life whether for weight loss, exercise, nutrition or for fitness - it is literally at your fingertips. We had to be part of this amazing technology and market growth.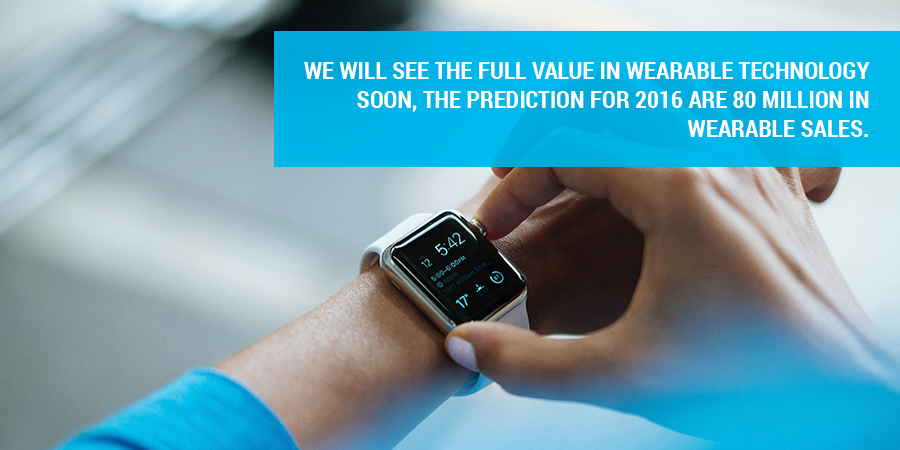 How does it affect the overall app strategy?
TMT: FDThinking's core beliefs are that apps should be more than a pleasant distraction. Yes it can be done in a light fun way, but an app should make life better, be it to build relationships, make life easier or entice you to form healthier habits. Enhancing body, mind and soul. We will see more gadgets, more meaningful IoT and definitely fresh ways to make apps that have more than just entertainment value. We want to play the part in the mobile market growth. Here at FDThinking, we were very excited to be publishing our first Watch app same time as the the release of the iPhone 6,  Watch OS2 and Facebook Messenger for the Watch.
Timing is everything.
PJB: Our intuition told us early on to keep going strong and live our idea. We are a great team who likes to have fun while working very hard. FDThinking's sketchbook is full of new app ideas, and the vision of our company pull us towards creating extraordinary apps. Teaming up with the Lemberg team only enhanced our vision.
How do you find app development for the Watch? Are there any specifics to take into account?
PJB: For men, watches have always been a status symbol. We wanted to combine functionality with sleek design and iconic practicality - think Geek meets James Bond. Developing Watch apps is still a highly experimental process. Due to the size of the Watch screen we are limited to how much information we can provide. Size does matter.
TMT: Size does matter, only if you are a Watch owner.
Apple gave their users an Apple Watch and we took the user experience one step further. We wanted to make the Watch the essential but practical accessory. It has been an amazing journey. Our company, together with Lemberg Solutions and with 040Hosting have been having so much fun completing the cycle of this project. The most important thing is to be part of a dream team that works beautifully together. Creating synergies and collaborations. But most of all, creating lasting working relationships and friendships.
What are the three main signs of a successful watch app from your point of view?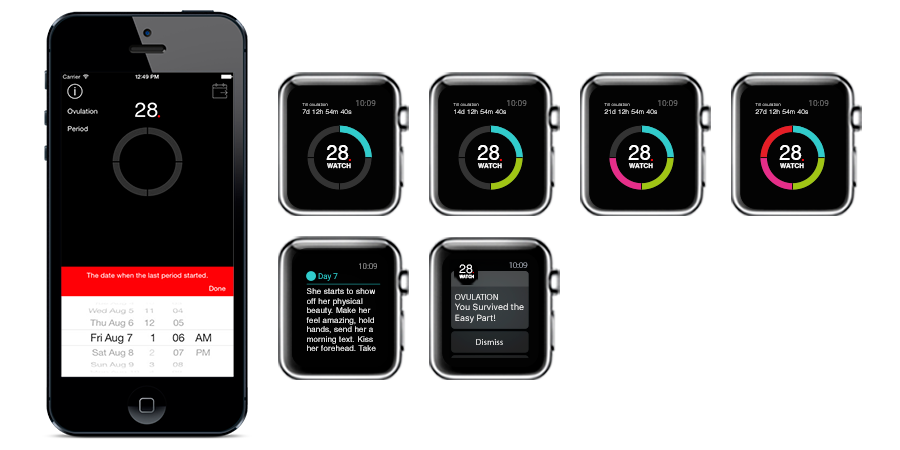 PJB & TMT:
1. Presentation. The app should enhance/compliment the design of the device.
2. Simplicity. Users will delete the app if it does not make sense in 30-60 seconds.
3. Practical. Navigating through features should be intuitive and minimal.
(4.) Oh and don't follow rules. It's a brave new world! Build, fall, get up, and try again,
We know that the Twenty8Watch app has been released relatively recently, though how do you evaluate the results? What are the users first feedbacks?
PJB: The Twenty8Watch officially launches next week, but the party, here at home, has already started. Most of our downloads have been organic through our social media sites. FDThinking and Twenty8Watch are on Facebook, Twitter and Instagram. Press release is to follow soon and yes, if any one of you have a private island - we have a great excuse for a party!
TMT: The response we got was quite overwhelming. So many people love the idea of a countdown and appreciate the fact that it can be used on both Apple watch and on the iPhone. A lot of users have asked us when this will be available on Android. Hang in there!! We will get this release out before December!
TMT: Even though the Watch is mainly designed to assist men to understand the women in their lives, our future releases will make it more female friendly, eg. the capability to make notes, perhaps birth control pill notifications, weight monitoring and irregular period predictors.  I use the app just to know where I am in the cycle, it's so super easy to use. Lemberg exceeded our expectations in the UX and UI design.  A friend of mine suggested to create multiple female tracking function - imagine how this could help a household with 2 teenage girls! As you can tell the practical use of this app will be constantly evolving, finding ways to make the user experience better with each new update.
PJB: We are working night and day on new updates and are looking into a few things we can't mention here yet. But we promise, we will keep on making each 28 day countdown better for both men and women. We pride ourselves in the fact that we listen to our user's needs. If you would like to send us suggestions email us at [email protected].
Do you have any advice for those who are thinking about developing an app for wearable devices?
PJB: Pursue simplicity in user experience and in design.
TMT: We can help user design something enticing. Apps for wearable devices should be intuitive, factual and functional. Simplicity is beautiful, it's the key to brilliance.